---
Junior resources company Jameson Resources Ltd (Jameson), which is focused on the exploration and development of strategic coal projects in western Canada, has announced that it has secured funding from a subsidiary of Bathurst Resources Ltd (Bathurst) to advance its Crown mountain metallurgical coal project in the Elk valley region of British Columbia (Canada).
On 29 June, Jameson Resources Ltd (Jameson) forged an agreement with a subsidiary of Bathurst Resources Ltd (Bathurst) on staged funding for the advancement of the Crown Mountain metallurgical coal project.
Through its wholly-owned Canadian subsidiary, Bathurst has invested CAN$4 million in Jameson's Canadian subsidiary NWP Coal Canada (NWP). These funds are dedicated to executing the 2018 summer exploration programme.
Once exploration results are reported, Bathurst reportedly has the option to invest an additional CAN$7.5 million to solely fund the bankable feasibility study (BFS) and the permitting required to construct a mine.
However, Bathurst also has the option to advance some of the CAN$7.5 million, not to exceed CAN$0.5 million per month, to NWP to fund non-exploration related critical path activities such as permitting, engineering/design, and BFS.
NWP has requested such an advance from Bathurst, and Bathurst has agreed to make an advance payment for the month of July which provides funding to advance the permitting and BFS workstreams.
Any such advancements of the CAN$7.5 million tranche are via NWP issuing preference shares, convertible one-for-one into NWP common shares. These shares are part of, and not in addition to, the total shares to be issued once the full CAN$7.5 million tranche has been paid.
Bathurst has elected to advance part of the CAN$7.5 million post-exploration tranche for the purpose of advancing several permit and BFS related items.
This investment will allow key Crown Mountain activities to accelerate even while the exploration programme is being carried out.
According to Jameson, this payment will reportedly be put to immediate use to keep the project on a fast-track to development.
Read the article online at: https://www.worldcoal.com/coal/30072018/jameson-secures-funding-to-advance-crown-mountain-project/
You might also like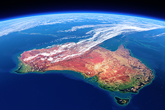 Simon Nicholas overviews a new report by IEEFA India and JMK Research and Analytics, which demonstrates why Australian metallurgical coal miners should not get overexcited by the outlook for exports to the subcontinent.