---
The US Supreme Court has ruled that the US Environmental Protection Agency's refusal to consider cost of compliance when determining whether to regulate power plant emissions was unreasonable.
In its ruling, the court said: "The Agency refused to consider cost when making its decision […] the agency action is unlawful, if it does not rest of the relevant factors."
This has been met with praise by the coal industry and American consumers. The West Virginia Coal Association (WVCA) stated in a press release that this ruling aligns with its view that the EPA's actions under the rule was made without consideration to economic consequences and were specifically designed to remove coal from the nation's energy mix.
"The West Virginia coal industry, its employees and the entire state of West Virginia have been particularly hard-hit by the impacts of EPA's regulations, which have spurred a massive closure of coal-fired power plants across the country," said Bill Raney, President of the WVCA. "Today's decision is an important first step in reigning in a clearly out of control bureaucratic agency that intends to implement its vision for America's future regardless of Congressional intent, cost to the consumer, risk to electricity reliability and impacts to the nation's coal mining regions. We are still reviewing the decision and its implications, but I think it's fair to say that the Supreme Court handed down a decision for common sense and affordable energy today."
The National Mining Association (NMA) President and CEO, Hal Quinn, commented: "Today's decision by the Supreme Court is a vindication of common sense that is missing in much of the administration's regulatory actions. The decision effectively puts EPA on notice: reckless rulemaking that ignores the cost to consumers is unreasonable and won't be tolerated. It recognises what the administration has ignored: that every regulatory benefit comes with a cost and the value of that benefit cannot be known unless its costs are considered. Finally, the decision is a welcome reprieve for valuable electricity generating capacity at risk of closing from EPA's rule. These plants may again be used to strengthen grid reliability and lower energy costs for families and industries."
The American Coalition for Clean Coal Electricity (ACCCE) also applauded the decision. "Today's Supreme Court decision is a win for American consumers and a rebuke of EPA's callous approach to regulations. We applaud the court's commonsense decision, which serves as a needed reminder that regulatory bodies must actually consider cost impacts of its regulations. Failure to do so risks the livelihoods and well-being of American families and businesses," said Mike Duncan, President and CEO of ACCCE. "Thanks to today's ruling, the EPA will finally have to listen to the nation's concerns with this poorly constructed, costly rule. Elitist ideas usually carry lofty price tags. When EPA rewrites this regulation, we can only hope it uses real costs and benefit figures rather than those pulled out of its magic bag of tricks."
Duncan concluded: "We hope that with today's ruling, the EPA finally recognises there are limits on its authority and takes the opportunity to withdraw its harmful carbon rules. If they don't, I'm sure we'll be seeing them in court again very soon."
Edited from Press Releases by Harleigh Hobbs
Sources: The West Virginia World Coal Association, The US National Mining Association, American Coalition for Clean Coal Electricity
Read the article online at: https://www.worldcoal.com/coal/30062015/a-win-for-the-american-coal-industry-2488/
You might also like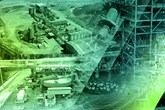 DRA Global has secured the contract for a major design package for Whitehaven Coal's Vickery Extension Project located in New South Wales, Australia.