Eskom introduces measures to address imbalance in coal stock levels
Published by Claire Cuddihy, Assistant Editor
World Coal,
---
For Eskom, the challenge of coal stock levels below the required target of 20 days at seven of their power stations is not ideal, especially as the South African electricity company prepares for the traditionally higher electricity usage period in winter. Eskom has, however, put measures in place to address the current coal shortages.
The company has been facing imbalances in coal levels, whereby several coal-fired power stations, particularly those in the Mpumalanga province are affected. However, it is also important to note that at this stage, the level of coal stock days in more than half of the 15 coal-fired power stations in the Eskom generation fleet is maintained above the grid code target of 20.
The prevailing situation at seven stations Arnot, Tutuka, Majuba, Hendrina, Camden, Kriel and Komati power stations, is that coal stock levels are below the required target of 20 days as stipulated in the Grid Code. Although the total current coal stock day levels of 35 days (excluding Medupi and Kusile Power Stations) are within an acceptable range it is necessary to have all stations at the required stock day levels.
A number of factors, including the historical underinvestment at cost-plus mines due to capital constraints and the undersupply on both coal quality and quantity by the Tegeta mines which are under business rescue, have negatively impacted stock levels and production. Eskom has informed Nersa of the current coal supply challenges and planned remedial actions as per regulatory requirements.
The recovery plan includes securing additional coal supplies for the affected stations and a further redirection of coal stock is underway to address the imbalance.
"The recent media reports on impending load shedding due to a shortage of coal are unfounded. Eskom has contracted 84% of the coal it requires over the next five years. A recovery plan is in place to address the short-term imbalance of coal and to improve the stock days at the seven stations below minimum. Eskom is working on ways to expedite the coal procurement process at these mines," said Eskom's Interim Group Chief Executive, Phakamani Hadebe.
According to the company, the situation cannot be compared to 2008 when they experienced load shedding. During that period coal production and delivery were severely affected with wet coal – due to abnormal rainfall – being at the centre of the various challenges experienced at that time. On top of those challenges, was an increase in demand for electricity which resulted in coal stockpile levels being significantly lower than the targeted levels. In the first week of January 2008, the number of stockpile days was at an average of 12 days and improved to 24 days in July 2008.
Currently Eskom's overall stockpiles level is at 35 days excluding Medupi and Kusile. Furthermore, the additional capacity from their newbuild power stations, has increased capacity further enabling them to keep the lights on.
At Eskom, it remains standard practice to increase vigilance on all critical processes particularly during the traditionally higher demand winter period in order to manage for the unexpected and to ensure that the lights stay on. Management of the coal stock levels is undertaken daily and forms part of the generation production plan that takes into account the planned repairs and maintenance needed at some stations along with prioritisation of stations burn rate.
Eskom is to hold a media briefing on 3 May 2018 where it will share its winter plans.
Read the article online at: https://www.worldcoal.com/coal/30042018/eskoms-coal-recovery-plan-addresses-imbalance-in-coal-stock-levels/
You might also like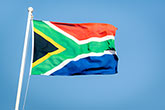 Black Royalty Minerals Koornfontein has signed Bettercoal's letter of commitment.