---
Universal Coal has secured a five-year, 650 000 sales tpy export contract with a global commodities trader, providing additional security for the New Clydesdale Colliery (NCC) debt facility and enabling commencement of opencast operations.
The opencast operation represents the second phase of the planned 3.3 million tpy ROM NCC development, following the commencement of underground operations in September 2016:
The underground operation delivers primarily 6000 Kcal thermal coal, focused on the export markets, from the Diepspruit shaft, and is set to achieve nameplate annualised tonnage rates of 900 000 tpy ROM(1) by the end of the current quarter.

Opencast operations will deliver a further 2.4 million tpy ROM premium quality domestic thermal and low phos metallurgical coal from the adjacent Roodekop pit once steady state is achieved in mid-2017, translating to contracted sales tonnes of 1.2 Mtpa to ESKOM and 0.1 – 0.2 million tpy of low phos metallurgical coal sales(1).
Universal's CEO Tony Weber commented: "With both the Eskom and the long-term export offtake agreements now secured for NCC, the debt funding is now near complete, thereby having allowed for the commencement of the Roodekop opencast operation. Additionally, the long-term export coal contract provides us with significant exposure to the improved thermal coal export market and further advances our revenue diversification strategy."
"Upon achieving steady state at NCC mid-2017, UNV and our partners will be producing saleable coal at a rate in excess of 4 million tpy over our two operations from a total ROM exceeding 6.5 million tpy. We expect NCC to generate robust cashflow, complementing contributions from our first mine at Kangala, positioning Universal well to fund future growth while underpinning a dividend return going forward. We remain growth oriented with a focused and disciplined approach in advancing our excellent project pipeline for further organic growth," Weber continued.
NCC operations update
During the December 2016 quarter, NCC delivered first export quality coal sales totalling 107 570 t from the Diepspruit underground operation, ramping up from 27 710 t in October to 42 860 t in December. Currently two of the three coal handling and preparation plants (CHPP) are operating, with the third CHPP set to be operational by the end of the first quarter of 2017.
Trollope Mining Services (Pty) Ltd, the appointed opencast mining contractor at Roodekop, has both started site establishment activities and has also commenced with stripping overburden in lieu of the box cut development.
NCC Coal Off-take Agreements
The long-term export offtake contract for 650 000 tpy with a major global commodities trader is for a typical RB1 (6000 Kcal) quality thermal coal which will be delivered on a Free on Rail (FOR) basis over a five-year period. The selling price will be based on the monthly API4 Richards Bay index and typical industry pricing adjustments for logistics, port, quality and weight will apply.
The export offtake contract is in addition to the long-term coal sales agreement (CSA) that Universal entered into with South African electricity utility Eskom in November 2016(2). The CSA is for a seven year period with first coal delivery to commence at the end of the first quarter of FY2017.
NCC debt funding facility
Finalisation of the AUS$22 million (ZAR215 million) debt financing facility will allow timeous drawdown to fund the balance of capital development activities at NCC which incorporate open pit development, additional infrastructure requirements, CHPP capacity expansion and general owners costs.
Read the article online at: https://www.worldcoal.com/coal/30012017/ncc-opencast-operations-have-commenced/
You might also like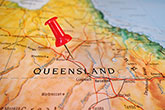 CIMIC Group's minerals processing company, Sedgman, has secured an operations and maintenance contract in the Bowen Basin, Queensland, from Pembroke Resources.