---
Entech company Arq, has patented a new process for transforming coal waste into high-value, low cost fuels ready for today's market. The company's product, Arq Fuels™, contains micro-fine hydrocarbons (less than five microns in size) and is an industry-first, offering a unique method for converting coal into oil products.
Previous methods for upgrading coal which relied on changing the chemical structure of coal hydrocarbons have proven to be economically unviable and environmentally damaging. The Arq Technology™ centres on mechanical processes that turn coal into micro particles and remove over 99% of the impurities.
Arq Fuels™ are so pure and small that they can be blended directly into oil products, without the need for expensive liquefaction. As a result, the process is ultra-low cost and able to 'stretch-the-barrel' whilst simultaneously reducing prices for customers.
Arq has been granted its first patent (9777235) for fuel oil compositions and processes. The company has several other patents pending.
Arq Fuel™ can be produced from waste discarded during the coal mining and preparation processes. The company estimates that over one billion t of coal waste are created each year, the equivalent to throwing away over five million barrels of oil per day. Arq is partnering with the world's largest coal companies to clean up these environmental liabilities and to capture the lost energy.
Julian McIntyre, Founder and CEO of Arq, said: "Coal is the world's most abundant, and lowest cost fuel, with more than 10 billion t of waste lying discarded in the US alone. We estimate that the energy trapped in global slurry lakes is equivalent to 70% of Saudi Arabia's oil reserves. That gives our cutting-edge technology an extensive, environmentally-beneficial and low-cost feedstock from which we are making these valuable fuels. With technology, we can open up a bright and alternative future for the coal mining industry".
Read the article online at: https://www.worldcoal.com/coal/29112017/arq-patents-new-coal-waste-conversion-technology/
You might also like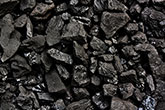 According to a recent release from Rystad Energy, global coal-fired power generation is on track to peak in 2023, as new sources of renewable and low-carbon energy expand rapidly.