---
On 24 July, Arch Coal, Inc. reported net income of US$62.8 million, or US$3.53 per diluted share, in 2Q19, compared with net income of US$43.3 million, or US$2.06 per diluted share, in the prior-year period. The company earned adjusted earnings before interest, taxes, depreciation, depletion, amortisation, accretion on asset retirement obligations, amortisation of sales contracts, and non-operating expenses (adjusted EBITDA) of US$105.6 million in the second quarter of 2019, which includes an US$8.4 million non-cash mark-to-market gain associated with the company's coal-hedging activities. This compares to US$85.4 million of adjusted EBITDA recorded in the second quarter of 2018, which included a US$15.1 million non-cash mark-to-market loss associated with the company's coal-hedging activities. Revenues totalled US$570.2 million for the three months ended 30 June 2019, vs US$592.3 million in the prior-year quarter.
"Arch turned in another strong operational performance during the quarter just ended, led by our core metallurgical segment, which achieved record margins, an excellent cost performance and solid shipping volumes," said John W. Eaves, Arch's CEO.
"At the same time, our legacy thermal operations contributed meaningful levels of cash flow despite heavy flooding that disrupted rail movements in the nation's interior, and we announced a joint venture with Peabody Energy that will enhance the free cash flow potential of our thermal assets still further by unlocking significant synergies. In addition, we are pleased to report that we have made excellent progress in the development of Leer South, which is ahead of schedule and now expected to commence longwall production in the third quarter of 2021."
During the second quarter, Arch returned US$70.8 million to shareholders via buybacks and dividends under its ongoing capital return program, despite a temporary suspension of the buyback program associated with the announcement of the joint venture with Peabody Energy. Since launching the capital return programme in May 2017, Arch has returned a total of US$796.4 million to shareholders via share repurchases coupled with regular dividend payments. At quarter-end, Arch had board authorisation to expend an additional US$324.5 million on share buybacks, out of a total authorization of US$1.05 billion.
"We remain sharply focused on driving operational excellence across our portfolio to generate long-term, sustainable returns for our shareholders," Eaves added.
"With excellent momentum in all facets of our business, we expect to have sufficient capacity to return as much or more capital to shareholders in full-year 2019 as we averaged in 2017 and 2018, while also funding the development of Leer South."
Capital allocation progress and liquidity update
During the second quarter, Arch repurchased 697 000 shares of common stock, representing 2.8% of the shares outstanding at launch of the capital return programme in May 2017, for a total investment of US$63.4 million. In the past nine quarters, Arch has invested a total of US$725.5 million to buy back 8.8 million shares, which has served to lower the corporation's outstanding share count from 25 million to 16.2 million – a reduction of 35%.
In addition to the buybacks, Arch returned US$7.4 million to shareholders through its recurring quarterly dividend. In the past nine quarters, Arch has returned a total of US$70.9 million to shareholders via dividend payments.
The US$156.9 million returned to shareholders during the first half of 2019 represented a 19% increase over the same period in 2018, even with the expenditure of US$36.3 million on the development of Leer South.
"During the second quarter, Arch again demonstrated its powerful cash-generating capabilities, returning significant amounts of cash to shareholders even as we drove forward at an accelerated rate in the development of our new Leer South longwall mine," said John T. Drexler, Arch's chief financial officer.
Arch invested US$18.9 million at Leer South during the second quarter. Arch ended the quarter with approximately US$508.0 million in liquidity – including US$395.1 million in cash – and a negative net debt (or net cash) position of US$81.2 million.
"We believe Arch possesses one of the most compelling value propositions in the global metallurgical coal industry – with our high-margin metallurgical coal portfolio, robust capital return program, rock-solid balance sheet, and world-class growth project at Leer South," Drexler added.
As expected, Arch received cash of US$35.2 million during the quarter related to a tax benefit recognised in 2018, and expects to receive another US$13.5 million in cash associated with that benefit later in the year.
Arch is also announcing board approval of the next quarterly cash dividend payment of US$0.45 per common share, which is scheduled to be paid on 13 September 2019 to stockholders of record at the close of business on 30 August 2019.
Future dividend declarations and share repurchases will be subject to ongoing board review and authorisation and will be based on a number of factors, including business and market conditions, Arch's future financial performance and other capital priorities.
To read the full report: http://phx.corporate-ir.net/phoenix.zhtml?c=107109&p=irol-newsArticle&ID=2404524
Read the article online at: https://www.worldcoal.com/coal/29072019/arch-coal-shares-2q19-results/
You might also like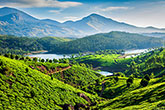 In a push towards eco-friendly coal transportation, Coal India Limited (CIL) has planned a capital investment in 61 first mile connectivity (FMC) projects.