Edenville provides operational update at its Rukwa Coal project
Published by Joe Toft, Editorial Assistant
World Coal,
---
Edenville Energy Plc has provided an update on operations at its Rukwa Coal project in Tanzania.
Rukwa Operations
Following the recommencement of production at Rukwa, as announced on 11 October 2022, the company's new management team has been focused on establishing an expanded customer base for Rukwa coal and also increasing daily production and output of washed coal. Whilst the former has exceeded expectations, as previously reported the latter has continued to hinder the ultimate progress of the company in the short term.
Members of the Board were in Tanzania for a prolonged period during November and the company has now taken action to improve the output and operational efficiency at Rukwa. Certain former stakeholders and suppliers deemed no longer suitable have been removed. Together with the replacement of on-the-ground senior management who the Board believes were impacting progress of Rukwa, alongside new local advisers and personnel now in place, the Directors believe the company's Rukwa operations are on a much improved and efficient footing.
The short-term focus of the company is to now achieve its targeted state of steady production of 3000 and then 4000 t per month of washed coal. When operational the current wash plant is achieving an output of approximately 100 t per day of washed coal from eight-hour shifts. Therefore, the Board believe 3000 rising to 4000 t per month is a realistic target from existing infrastructure, especially in light of the recent actions taken by management. As outlined below, significant demand now exists for Rukwa coal. However, it is likely that to meet this demand of over 10 000 t per month of washed coal, an additional wash plant will be required. The company believes upon achieving the targeted initial stabilised production rate, any additional wash plant could be funded through a finance lease, hire purchase or other such financing arrangement.
Sales of coal and fines
As previously reported, during 2022, the company has consistently seen increasing demand and price per tonne for Rukwa coal. Following the Board's efforts in-country last month, the company has agreed terms to supply 2000 t of washed coal per month at a net of transport price of US$55/t at the mine gate and up to 1500 t per month of unwashed coal fines at US$20 – 25/t to new customers. These customers have already purchased their first shipments of washed coal and fines. An additional confirmed order of approximately 850 t per month of washed coal has been secured with another customer at a similar price.
More potential customers have been identified; however, the company has refrained from entering into offtake arrangements with them until such time as the stabilised production rates can service this additional demand. The Board believe the total cost to produce washed coal is likely to remain below the current level of US$20/t, with fines produced effectively as a by-product. The company also has an existing stockpile of approximately 60 000 t of fines. The market for fines has significantly increased given the current coal environment and the company now has orders to purchase fines at pricing of US$20 - 25/t. Fines from the stockpile are collected by customers and, as such, are expected to make a significant contribution to the revenue of the company going forward.
While the tendering process for the appointment of a contract miner is ongoing, the company retains the benefit of the entire proceeds of sale of coal from its operations at Rukwa.
Read the article online at: https://www.worldcoal.com/coal/28122022/edenville-provides-operational-update-at-its-rukwa-coal-project/
You might also like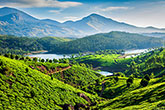 In a push towards eco-friendly coal transportation, Coal India Limited (CIL) has planned a capital investment in 61 first mile connectivity (FMC) projects.