Premier should cancel Japan trade tour until royalties uncertainty ends, says QRC
Published by Stephanie Roker, Editor
World Coal,
---
Queensland Premier Annastacia Palaszczuk should immediately cancel her planned trade trip to Japan and stay in Queensland to end the uncertainty about royalty taxes which could cost jobs in the resources sector, Queensland Resources Council (QRC) Chief Executive Ian Macfarlane said.
"To be frank, there's no point to a trade mission to any of our valued trading markets while there is uncertainty that new taxes will be imposed on resources," he said.
"Unless Annastacia Palaszczuk can give a straight answer that no, there won't be any increases in royalty tax rates in the upcoming budget, she should cancel the trip.
"Japan is one of our most important trading partners and a big investor in mining in Queensland. They deserve better than the mixed messages the Premier and the Treasurer are sending which are causing concern to Japanese investors and coal buyers both here and in Japan.
"Queensland relies on investment from overseas, particularly Japan, to grow our resources sector and create more jobs in regional Queensland and create more wealth for all Queenslanders.
"Japan has long been a foundation customer for Queensland and has invested in mines, ports and rail and helping us build our most valuable export industry based on long-term relationships. We need to be sending consistent, positive messages to those investors that they are welcome here and that the investment climate here is stable.
"Queensland is also a trading state. About 80% of our AUS$80 billion export trade comes from resources, including our high quality coal exports.
"Our world-class commodities will already deliver AUS$5.3 billion in royalty taxes to the state budget, to build roads, schools and hospitals.
"By putting up taxes the State Government risks undermining our state's biggest asset – mining jobs.
"Increasing royalty tax rates would undermine the competitiveness of our resources sector and make our commodities less attractive compared to other nations and even other Australian states like New South Wales.
"Job security through resources projects is a top priority for Queenslanders, especially in our regions. They sent that message in no uncertain terms at the ballot box last weekend.
"The LNP has committed to no increases for royalty taxes through its first term if it wins the next state election. That would mean stable royalty tax rates through until at least 2024.
"Annastacia Palaszczuk and Jackie Trad must do the same.
"The QRC will work with both sides of Parliament on policies that deliver a long term, stable future for the resources sector and the 315 000 Queenslanders who work in or with the sector.
"The Premier has been a strong advocate for coal in Japan. She and Minister Anthony Lynham secured the AUS$1 billion Byerwen coal mine, she soothed concerns in Japan about last year's dispute over rail access for coal and over the new financial assurance scheme. I fear a lot of that work will be undone without an assurance on royalties.
"The Premier should convene a resources specific delegation to our key trading partners but only when there is a clear message of support for resources projects.
"Until then the Premier should stay home and end the uncertainty the Government has created.
"There must be a clear commitment to no new royalty taxes and a rock solid commitment to a clear and independent approvals process through the Co-ordinator General that applies to all projects.
"The Queensland Parliament can also voice its unequivocal support for regional mining jobs by rejecting the Greens Bill which wants to ban all mining in the Galilee Basin.
"Our jobs and our prosperity as a state depend upon a prosperous resources sector and when resources prosper, all of Queensland prospers."
Read the article online at: https://www.worldcoal.com/coal/28052019/premier-should-cancel-japan-trade-tour-until-royalties-uncertainty-ends-says-qrc/
You might also like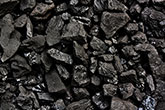 According to a recent release from Rystad Energy, global coal-fired power generation is on track to peak in 2023, as new sources of renewable and low-carbon energy expand rapidly.