---
Where is the largest and fastest growing market for the anthracite mining? How does the market relate to the overall economy, demography and other similar markets? What forces will shape the market going forward? The report answers all these questions and many more.
Asia Pacific was the largest region in the global anthracite mining market, accounting for 78% of the market in 2018. Eastern Europe was the second largest region accounting for 11% of the global anthracite mining market. South America was the smallest region in the global anthracite mining market.
Anthracite mining companies are using RFID technology to monitor and control the level of methane in mines which can cause explosions. Every employee is outfitted with an active RFID Badge that continuously communicates their location to the RFID readers installed across the site. This information is relayed to the database, allowing to track employee's location and their status by their badge ID. These companies are also using automated temporary roof support (ATRS) and mobile roof support (MRS) solutions to prevent rockfalls caused by bolting of rocks.
The report covers market characteristics, size and growth, segmentation, regional and country breakdowns, competitive landscape, market shares, trends and strategies for this market. It traces the market's historic and forecast market growth by geography. It places the market within the context of the wider coal, lignite, and anthracite mining market, and compares it with other markets.
For more information about this report click here.
Read the article online at: https://www.worldcoal.com/coal/27092019/global-anthracite-mining-market-report-2019/
You might also like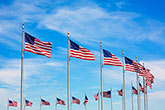 According to a recent release from the EIA, US coal-related CO2 emissions decreased by 68 million t in 2022, while overall US energy-related CO2 emissions increased slightly.