---
Arch Coal, Inc. has reported second quarter 2017 net income of US$37.2 million, or US$1.48 per diluted share, compared with US$51.7 million, or US$2.03 per diluted share, in the first quarter of 2017.
Excluding certain charges, adjusted diluted earnings per share (adjusted EPS) 1 was US$1.85. The charges for the second quarter include non-cash sales contract amortisation, reorganisation expenses and early debt extinguishment charges and related tax impact. The company earned adjusted earnings before interest, taxes, depreciation, depletion, amortisation, reorganisation items and early debt extinguishment charges ("adjusted EBITDAR") 1 of US$95.4 million in the second quarter of 2017.
Revenues totaled US$549.9 million for the three months ended 30 June, 2017, representing a sequential decline and reflective of the timing of sales in the metallurgical segment as well as anticipated reduced shipment levels in the Powder River Basin typical of the shoulder season.
"While extreme volatility in global metallurgical markets delayed the timing of second quarter spot sales, Arch continued to generate strong free cash flow, execute its operational strategy and make progress on many fronts," said John W. Eaves, Arch's chief executive officer. "Since the last update, Arch returned nearly US$60 million to shareholders through share repurchases and quarterly dividends; further streamlined its operational structure with the announced sale of the Lone Mountain complex and two other idled facilities; and capitalised on favorable dynamics in seaborne thermal markets. Looking ahead, we are confident in our strengthened annual guidance for coking coal sales, and we continue to execute on our strategic priorities and return capital to shareholders."
Capital allocation progress and financial position
During the second quarter, Arch used its healthy cash generation to repurchase 711 000 shares of common stock, representing 2.8% of shares outstanding, at a total cost of US$51 million and an average price of US$71.82 per share. At quarter-end, US$249 million remained available in the current share repurchase authorisation. As previously announced, the share repurchase plan has no time limit.
"We continue to be optimistic about the company's strong long-term prospects," said John T. Drexler, Arch's chief financial officer. "We fully expect to continue to make significant and ongoing purchases under the existing authorisation during the remainder of 2017."
In addition, the company paid US$8.6 million in cash dividends to shareholders during the second quarter of 2017. The next quarterly cash dividend payment of US$0.35 per common share was approved by the board of directors, and will be paid on 15 September, 2017 to stockholders of record at the close of business on 31 August, 2017.
Future dividend declarations and share repurchases will be subject to ongoing board review and authorisation and will be based on a number of factors, including business and market conditions, Arch's future financial performance and other capital priorities.
Including the impact of the share repurchases and dividends, Arch's cash and short-term investment balance grew by US$23 million from the end of the first quarter 2017 to over US$490 million at June 30, 2017. At quarter-end, Arch's debt level totaled US$330 million, inclusive of the term loan, equipment financing and other debt.
Arch executes sale of lone mountain complex
On July 21, 2017, Arch signed a definitive agreement to sell its wholly-owned subsidiary, Lone Mountain Processing Company, LLC. ("Lone Mountain"), to Revelation Energy, LLC (Revelation) for US$8.3 million. The sale includes the Lone Mountain complex as well as two other idled properties in Central Appalachia. Revelation will assume responsibility for all reclamation liabilities and final mine closure expenses for the properties.
"While we have been successful in placing Lone Mountain's products in domestic thermal and pulverized coal injection (PCI) markets, margins have been thin or negative in recent months in the face of cost pressures," said Eaves. "This strategic divestiture will further streamline and strengthen Arch's key metallurgical segment and allow the company to deepen its focus on its four core coking coal operations."
As a result of the sale of the company's highest-cost Appalachian operation, Arch expects the cost structure of its metallurgical segment to benefit over time. After customary working capital adjustments, the company expects to record a pre-tax gain of approximately $15 million to US$20 million related to the sale of Lone Mountain. Closing of the transaction is subject to customary closing conditions and is expected to occur within the next 60 days.
Arch's commitment to its fundamental values
Arch continued to deliver industry-leading safety and environmental performances in the second quarter of 2017. Arch's total-incident rate for the first half of 2017 was more than three times better than the national coal industry average. Arch also achieved a perfect environmental compliance record for the period. Notably, the Coal Creek operation was recognised with the Rocky Mountain Coal Mining Institute regional safety award. This is the fifth time Coal Creek has received this prestigious honour.
"We congratulate our mine personnel for continuing to earn external recognition for outstanding safety and environmental performances," said Paul A. Lang, Arch's president and chief operating officer. "In addition, three operations attained A Perfect Zero – a dual goal of operating without a reportable safety incident or SMCRA environmental violation – in the second quarter. These achievements exemplify our constant commitment to operating in a safe and environmentally responsible manner. We commend the hard work and focus of our employees in these critical areas of performance."
Arch's operational results
"During the second quarter, Arch's mining complexes ran well and each operating segment delivered solid cash flow," said Lang. "Good cost control and judicious capital spending are top priorities at Arch, and we are currently expecting to deliver strong operational results in the year's second half. At the same time, we are working to opportunistically and selectively place our uncommitted volume, with the objective of enhancing future profitability."
Read the article online at: https://www.worldcoal.com/coal/27072017/arch-coal-reports-promising-2q17-results/
You might also like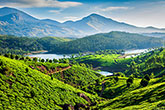 In a push towards eco-friendly coal transportation, Coal India Limited (CIL) has planned a capital investment in 61 first mile connectivity (FMC) projects.