---
US-based coal producer Arch Coal, Inc. (Arch) has reported net income of US$60.0 million, or US$2.74 per diluted share, in the first quarter of 2018, compared with net income of US$51.7 million, or US$2.03 per diluted share, in the prior-year period.
Arch's CEO, John W. Eaves, said: "During the first quarter, Arch made significant progress on advancing a range of strategic objectives, including increasing our penetration into seaborne coking coal markets and executing on our ongoing stock buyback programme".
"Our greater international sales exposure yielded significant benefits as we achieved our strongest-ever Metallurgical segment margins despite higher average costs from the coking coal portfolio, and we spent nearly US$40 million during the quarter to buy back additional shares. Given the anticipation of substantial free cash flow during the remainder of the year, we expect to focus intently on our capital return programme as we strive to create compelling value for our shareholders."
Capital Allocation and Financial Update
During the first quarter, Arch continued to systematically execute upon its share repurchase programme, purchasing more than 0.4 million shares of common stock at a total cost of US$39 million and an average price of US$94.79 per share.
To date, Arch has purchased approximately 4.4 million shares of common stock, representing approximately 18% of shares outstanding at the time of the programme's initiation, at a total cost of nearly US$341 million and at an average price of US$77.71 per share. At quarter-end, the company had up to US$159 million remaining for share repurchases under the existing authorisation.
Notably, since May 2017, inclusive of US$341 million in share repurchases and more than US$32 million in quarterly dividends, Arch has returned nearly US$375 million to shareholders.
"We are pleased with the great progress we have achieved to date on our capital allocation initiatives," said Arch's Senior Vice President and Chief Financial Officer, John T. Drexler. "With a stated and proven capital strategy and the potential for strong cash flows in future quarters, we would expect to continue our robust capital return activities over the balance of the year."
As well as the stock repurchases, the company paid US$8.3 million in cash dividends to shareholders during the first quarter of 2018. The next quarterly cash dividend payment of US$0.40 per common share was approved by the board of directors, and is scheduled to be paid on 15 June 2018 to stockholders of record at the close of business on 31 May 2018.
In early April 2018, Arch enhanced its already-strong capital structure by reducing the interest rate on its senior secured term loan facility by 50 basis points. With this reduction, Arch now expects its 2018 net interest expense to be between US$16 million and US$18 million. Notably, since the public relisting in October 2016, Arch has lowered the interest rate on the term loan by a total of 625 basis points and reduced its annual interest expense by approximately US$22 million.
At quarter-end, Arch's cash and short-term investments totaled nearly US$433 million. Arch's debt totaled US$329 million, inclusive of the term loan, equipment financing and other debt, resulting in a US$104 million net cash position.
"Arch's successful series of capital market transactions has further improved and simplified our capital structure," said Drexler. "Looking ahead, we remain committed to maintaining our industry-leading balance sheet strength and are resolute in our commitment to efficiently returning excess free cash to shareholders while satisfying the capital requirements of our business."
Operational Results
"During the quarter, our global coking coal sales strategy, better-than-expected operating performance at the Leer mine and solid support from our cash-generating thermal franchise allowed Arch to overcome weather-related logistical complications and higher costs in the Metallurgical segment," said Paul A. Lang, Arch's President and Chief Operating Officer. "Going forward, we will continue to focus on controlling and lowering costs and managing the quarterly volume volatility that comes with a more significant global customer base."
In the Metallurgical segment, coking coal sales volumes remained flat when compared with the fourth quarter of 2017. According to Arch, shipment levels were low due to weather and supply-chain disruptions in the early part of the quarter and, more recently, to widespread loading delays at export facilities on the East Coast. Arch estimates that 0.1 million t of coking coal slipped into the second quarter. Metallurgical coal margins per ton expanded significantly, reaching US$47.64/t during the quarter and representing a more than 50% increase over the prior-quarter period. This is the highest ever recorded cash margin per ton for the segment. Average coking coal realizations rose more than US$30/t over the same time period due to a larger percentage of seaborne shipments, ongoing supportive metallurgical coal market fundamentals and significantly higher pricing on index-based and negotiated tons that priced during the quarter.
2018 Outlook
As indicated, Arch anticipates projected coking coal sales of between 6.3 million – 6.7 million t. Included in this range are 0.2 million t of previously announced carryover volume. The vast majority of the carryover tons were shipped during the first quarter, effectively completing the 2017 lower fixed-priced commitments.
Since the last update, Arch committed roughly 0.8 million t of coking coal into the seaborne marketplace for 2018 delivery. Pricing on these commitments will be index-based or subject to negotiation. At the expected midpoint of its new volume guidance level, Arch is approximately 78% committed on coking coal sales for the full year, with approximately 45% of that committed volume exposed to market-based pricing. While buying activity on the thermal side during the first quarter was muted, the company selectively placed approximately 1 million t of Powder River Basin coal at prices that met or exceeded the regional average forward market price or that were linked to an index, as well as committed incremental volume from the Other Thermal segment. Given revised volume levels and the sales commitments signed in the first quarter, Arch now expects to sell a total of between 80 – 84 million t of thermal coal in 2018. At the new midpoint of guidance, Arch's thermal sales are more than 90% committed for full year 2018.
"We have strategically reduced our thermal sales exposure in 2018, while continuing to capitalise and hone our focus on seaborne coking coal and international thermal markets – areas that we expect to continue to provide significant contribution this year," said Eaves. "We believe our complementary asset portfolio, simple and clean financial structure, efficient and transparent method for capital allocation and carefully crafted marketing strategy will continue to provide our shareholders with meaningful value as we progress through the remainder of the year."
Read the article online at: https://www.worldcoal.com/coal/27042018/1q18-sees-a-rise-in-net-income-for-arch-coal/
You might also like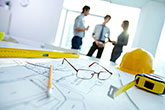 Two large carbon capture projects recently held a groundbreaking ceremony at the Wyoming Integrated Test Center (ITC).