Peabody CEO: Global Coal Supercycle Alive and Well
---
The chairman and CEO of Peabody Energy, Gregory H. Boyce, announced on Monday that the global supercycle for coal was 'alive and well' with strong market trends related to rising electricity generation and steel demand in China and India, along with constrained global coal supplies. 
Presenting at the Howard Weil 2012 Energy Conference in New Orleans, Boyce said, "Coal has been the fastest-growing major global fuel and is expected to become the world's largest energy source. The seaborne coal market has exceeded 1 billion t for the first time, and the cost of coal is just a fraction of global oil and liquefied natural gas (LNG)."
"While concerns about the global economy make headlines, recent data support the coal supercycle thesis for both met and thermal coal," said Boyce. "Chinese steel production is coming off of trough levels set in November 2011. China just announced 20 million tonnes of coal imports in February, and the last four months of coal imports are up more than 40 percent from prior-year levels. India's thermal coal imports rose 35% in 2011, and last week the country moved to eliminate its coal import tariff."
Boyce said that Peabody was well suited to succeed going forward:
Achieving record safety results and financial performance in 2011 and targeting another very strong year in 2012.
In Australia, expanding both met and thermal coal exports to serve high-growth Pacific markets, targeting 8 million to 11 million t of additional volumes in 2012 with more in 2013.
In the United States, being fully committed for 2012 production and the leader in the regions at the low end of the cost curve - the Powder River and Illinois basins.
Designing an investment program to sustain growth over the next five to 10 years and beyond.
 

Having both volume and price upside potential moving forward.
Boyce's market observations covered a broad range of supply and demand fundamentals including:
New Coal-Fuelled Electricity Generating Plants: 

"China and India are leading the global build-out of coal-fuelled generation. Over the next five years, we see generation growing 370 GW... and that requires more than 1.2 billion t of additional coal. To put this in perspective, this is equivalent to one new 500 megawatt power plant every three days... through 2016."
Global Steel and Metallurgical Coal Growth: 

"We see growth in metallurgical coal markets to serve steel production that is expected to grow by some 40% this decade, which would require approximately 400 million t of additional metallurgical coal. And if India, Brazil and China reached a traditional level of maturity in steel intensity of more developed countries, global metallurgical coal use would more than double and add 1.2 billion t of annual consumption. We believe there will be continued structural shortages for metallurgical coal particularly at the high end of the quality scale... for both coking coals and PCI products."
China's Economic Growth: 

"China's economic growth has exceeded targets every single year this century. In fact, while targets have been between 7 - 8 %, the actual performance has averaged nearly 3 percentage points higher, with actual growth of up to 14% per year. And China is now a global economic power with a much larger base than last decade. So even the targeted 7.5% GDP increase in 2012 would be greater economic growth than a 13% GDP increase in 2006."
China Coal Imports: "China's GDP largely tracks its generation growth, which in turn translates into higher coal use. Coal use consistently exceeds targets. During the 10th five-year plan, 1.1 billion t of coal use was targeted for the last year while 2.3 billion t were actually consumed. During the 11th five-year plan, 2.5 billion t of coal use was targeted for the last year and 3.5 billion t were consumed. If you assume 8.5% economic growth, China's 2015 coal consumption would reach 5.0 billion t. ... C

oal-fuelled power rose 14% last year, driving a similar increase in net coal imports. In 2012, domestic coal production is targeted to increase just 3.7% while generation growth is targeted at double that rate. We believe that China's net coal imports could exceed 300 million tpy by 2016."
 

India Coal Imports: 

I

ndia was the fastest-growing coal importer in 2011. Coal-fuelled generation rose 9 percent in 2011 and thermal coal imports rose 35%, evidencing the growing need for seaborne coal. 

Nearly 40 GW of coal-fuelled generation is expected to start up in the next two years, requiring 140 million t of added coal, much of which could come from imports. And India has a trillion dollars planned in infrastructure needs in its five-year plan, requiring steel and power to put into place."
Coal Supply Constraints: 

"We see major coal supply constraints around the world. Domestic production in China is experiencing higher costs, declining metallurgical coal qualities, and a long haul for thermal coal as the supply base moves to the north and west over time. India faces major production issues and rapidly growing coal imports. Ownership and domestic market obligations affect both Indonesia and South African coal exports. Infrastructure challenges impact many of the exporting nations, whether due to remote mining locations such as Mongolia... or rail and port access that isn't keeping up with demand in places such as Australia, Canada and the US West Coast."
Read the article online at: https://www.worldcoal.com/coal/27032012/peabody_ceo_declares_global_coal_supercycle_alive_and_well/
You might also like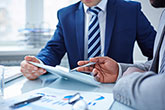 Analysis conducted by Cornwall Insight Australia has revealed that certain coal plants in New South Wales may benefit from delaying their retirement.