---
On Friday 23rd February, Edenville Energy plc (Edenville), the company that is developing the Rukwa coal project in southwest Tanzania, received a site visit from the Tanzanian Deputy Minister of Minerals, Doto Biteko. According to Edenville, the Minister was accompanied by a number of other officials from different sectors of the Tanzanian Government.
Biteko and the delegation were welcomed at the site by Edenville's CEO, Rufus Short and Tanzanian Director and Partner, Cassiano Kaegele, together with various Edenville employees.
According to the company, the main purpose of the visit was to inspect the mine and plant, as well as to assess the impact that the Project has had on the local population and to hear the views of the workforce and local people. The visit underpinned both the Tanzanian Government's commitment to the Project and the company's progress in establishing itself as a coal supplier in the area in a relatively short time frame since development began in early 2017.
The Government were encouraged that Edenville had carried through on its plan to start the Project and indicated that the company were the type of investors that Tanzania wanted to attract to further grow the local resources industry.
Edenville looks forward to continuing to work with the Government on the further development of the Project and the planned development of the mine mouth power plant.
Rufus Short, CEO of Edenville commented: "It was only a year ago that we commenced construction of our Rukwa Coal Project. One year on it makes me immensely proud to be standing alongside our employees to welcome the Deputy Minister to our operations."
"It was a period of eight months from funding to switching on the wash plant and we are now producing and selling a variety of washed coal products. Additionally, opening up the coal deposit has given us invaluable information and experience on the coal characteristics and quality which will be used in the design and implementation of the planned future power plant."
"There have been challenges along the way, but the team has overcome them. The Project is in its infancy with a resource of 173 million t of coal, enough for both the commercial sales presently being undertaken and the planned power plant that may be in excess of 300MW. We believe the future for the Project, the local people of the Rukwa Region and Edenville is bright. I would like to thank all our employees and contractors who have made it possible for the Deputy Minister and Government to inspect the Project and I look forward to providing further updates as the Project develops."
Read the article online at: https://www.worldcoal.com/coal/27022018/tanzanian-deputy-minister-of-minerals-makes-site-visit-to-rukwa-coal-project/
You might also like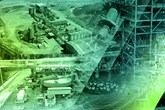 DRA Global has secured the contract for a major design package for Whitehaven Coal's Vickery Extension Project located in New South Wales, Australia.