Genesis axes Indonesian coal imports
---
Genesis Energy, the New Zealand state-owned electricity generator, has paid to remove itself from contracts to import coal from Indonesia.
The only coal-fired power generator in New Zealand will now rely on its own stockpiles, as well as those from coal miner Solid Energy, for its diminishing need to use coal to generate electricity, Genesis CEO Albert Brantley explained in a company statement.
Genesis has renegotiated a supply contract with Solid Energy, which is currently seeking to rebuild its financial viability after low global coal prices and over-exposure to expensive alternative energy projects forced a bail-out backed by the New Zealand government and banks.
Reduced coal supply
"Both moves will result in a reduced supply of coal to the Huntly power station and are a consequence of the company's decision to place a second of its older coal/gas generation units at Huntly into storage at the end of 2013," Brantley commented.
The company did not release figures regarding the cost of removing itself from Indonesian coal supply contracts, which have been controversial due to the high carbon emissions profile of coal compared to other electricity fuel sources and because of the proximity of Solid Energy's Huntly East mine to the coal- and gas-fired Huntly power station.
Four 250 MW units at Huntly are being decommissioned, with only two units currently available for service, leading to a decline in Genesis's demand for coal.
Electricity production
The company's 2013 annual report showed that 7.7% of its total electricity production of 13 057 GW hours came from coal, compared with 52.8% from the Tongariro and Tekapo hydro schemes, 19.6% from the gas-fired plant at Huntly, 13.6% from geothermal energy, and 4.8% from wind farms.
Edited from various sources by Katie Woodward
Read the article online at: https://www.worldcoal.com/coal/27012014/genesis_axes_indonesian_coal_imports_446/
You might also like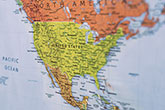 American Resources has announced that it has expanded production at its Carnegie 2 metallurgical carbon mine in Pike County, Kentucky, by adding a second operating section.