Coal ash recycling rate declines amid shifting production and use patterns
Published by John Williams, Editorial Assistant
World Coal,
---
58% of the coal ash produced during 2018 was recycled – down from 64% in 2017, but marking the fourth consecutive year that more than half of the coal ash produced in the US was beneficially used rather than disposed.
"As coal ash production declines, beneficial use markets are adopting new logistics and technology strategies to ensure these valuable resources remain available for safe and productive use," said Thomas Adams, Executive Director of the American Coal Ash Association (ACAA) – an organisation that advances the environmentally responsible and technically sound use of coal ash as an alternative to disposal.
"Closures of coal-fuelled power plants are disrupting product distribution channels, but ash marketers are adapting quickly and enormous volumes of material remain available for beneficial use. We look forward to continuing to grow these practices that conserve natural resources, make products that are more durable, and dramatically reduce the need for landfills."
According to ACAA's just-released 'Production and Use Survey,' 59.4 million t of coal combustion products were beneficially used in 2018 out of 102.3 million tons that were produced. The rate of ash utilisation decreased from 64.4 - 58.1% and the total volume of material utilised decreased by 12.3 million t. Coal ash production volume decreased 8% (or 9.1 million t) from 2017 levels.
"Coal ash" is a generic term that encompasses several Coal Combustion Products (CCP) that can be beneficially used in a wide variety of applications. Highlights of CCP production and use in 2018 include:
Use of coal fly ash in concrete declined 11% to 12.5 million t. Concrete producers and consumers indicated a desire to use more fly ash, but several regional markets were affected by shifting supply dynamics associated with closures of coal-fuelled power plants. Fly ash improves concrete durability and significantly reduces greenhouse gas emissions associated with concrete production.
Use of all coal combustion products in cement production declined 26% to 6.4 million t.
Utilisation of a key 'non-ash' coal combustion product returned to expected levels. Synthetic gypsum is a byproduct of flue gas desulphurisation units, also known as 'scrubbers,' located at coal-fuelled power plants. Use of synthetic gypsum in panel products (i.e. wallboard) declined 23% to 12.3 million t. This volume is consistent with utilisation volumes in the 2014 - 2016 period following a 2017 in which users took advantage of an opportunity to increase stockpiles of gypsum for raw material.
Synthetic gypsum use in agricultural applications – in which the gypsum improves soil conditions and prevents harmful runoff of fertilizers – declined 16% to 1 million tons. Lower utilisation is likely related to wet weather that prevented some farmers from applying material to fields.
Use of CCP in pond closure activities declined 28% to 3.2 million tons, but remained well above 2016's total of only 435,000 tons. This activity is driven by utility compliance with coal ash regulations that effectively require an end to the practice of wet disposal. Fly ash, bottom ash, and synthetic gypsum were all used in construction of new permanent disposal facilities.
Use of fly ash and bottom ash in structural fills rebounded strongly to 4.6 million tons following a multi-year decline.
Production of boiler slag declined 40% as the number of cyclone boilers producing this material also declined. Approximately 468,000 tons of boiler slag was utilised in the production of blasting grit and roofing granules.
Approximately 1.2 million pounds of cenospheres were sold in 2018, up from 148,000 in the prior year. Increased cenosphere recovery was likely linked to increased pond closure activities.
"As America's electricity grid changes, the coal ash beneficial use industry is evolving as well," said Adams. "As we work diligently to utilise the 40% of coal combustion products that are still disposed annually, our industry is also taking significant strides in developing strategies for improving the quality and availability of these materials."
Adams explained that increasing beneficial use requires ash marketers to ensure that products are consistent and available when customers need them – requiring large investments in technology and logistics. Additionally, the coal ash beneficial use industry is actively deploying technologies and strategies for harvesting coal ash materials that were previously disposed.
Read the article online at: https://www.worldcoal.com/coal/26112019/coal-ash-recycling-rate-declines-amid-shifting-production-and-use-patterns/
You might also like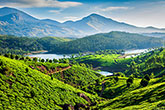 In a push towards eco-friendly coal transportation, Coal India Limited (CIL) has planned a capital investment in 61 first mile connectivity (FMC) projects.