---
Cloud Peak Energy Inc., one of the largest US coal producers and the only pure-play Powder River Basin (PRB) coal company, has announced results for the third quarter and first nine months of 2018.
Colin Marshall, President and Chief Executive Officer, commented: "Third quarter shipments from our Antelope mine were reduced due to significant ongoing spoil failures that started in mid-August related to the rain in the second quarter. The spoil failures will reduce fourth quarter shipments as pre-stripping was delayed when equipment was diverted to deal with them. We are working with our customers to move Antelope tons to our other mines or into 2019 where possible. Exports went very well during the quarter, though the recent drop in the Kalimantan price index will reduce fourth quarter logistics earnings. Our third quarter results included a one-time, non-cash gain of US$19.5 million relating to the winding up of our postretirement medical plan that should be considered when assessing our financial performance."
Third quarter highlights
Shipments were 13.1 million t during the third quarter of 2018 compared to 15.5 million t for the third quarter of 2017. Lower shipments resulted primarily from the company's Antelope mine as work continued to mitigate significant mid-August spoil failures resulting from heavy rains in the second quarter.
Exported 1.5 million t during the third quarter of 2018 at prices higher than those realised in 2017 and have contracted 4.9 million t for 2018 delivery. As previously announced, Cloud Peak has amended and extended the existing Westshore throughput agreement to increase annual capacity from 5.5 million t to 10.5 million t in 2021 and 2022.
Announced the termination of Cloud Peak's postretirement medical plan, which reduced its liability by approximately US$25 million. A non-cash gain of US$19.5 million is reflected in net income and Adjusted EBITDA for the third quarter of 2018. An additional non-cash gain of US$8.2 million will be released ratably through the plan termination date of 31 December 2019.
Net income was US$12.7 million for the third quarter of 2018 compared with net income of US$2.6 million during the third quarter of 2017. Adjusted EBITDA was US$40.7 million during the third quarter of 2018 compared to US$36.0 million for the third quarter of 2017. Both net income (loss) and Adjusted EBITDA for 2018 include the US$19.5 million non-cash gain noted above. In addition, the third quarter results include the company's quarterly mark-to-market adjustments for certain performance share units, which resulted in a US$5.3 million non-cash gain during the quarter.
The lower operational results in the third quarter of 2018 further compressed Cloud Peak's availability under its credit agreement, and has ended the quarter with liquidity of US$131.6 million, of which US$109.5 million was cash and cash equivalents.
Cost reduction efforts continued with the announced move of Cloud Peak's corporate headquarters to an existing structure at its Cordero Rojo mine scheduled to be completed by year end.
View the full results here.
Read the article online at: https://www.worldcoal.com/coal/26102018/cloud-peak-releases-3q18-and-first-nine-months-financial-results/
You might also like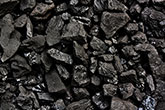 According to a recent release from Rystad Energy, global coal-fired power generation is on track to peak in 2023, as new sources of renewable and low-carbon energy expand rapidly.