---
The United Mine Workers of America (UMWA) has warned that the Patriot Voluntary Employee Beneficial Association (VEBA), which provides health care benefits to some 12 500 retired employees of Patriot Coal, will run out of money at the end of the year.
Calling on US Congress to act to preserve the benefits offered by the Patriot VEBA, UMWA International President, Cecil Roberts, said pointed to previous government action to support miners in their retirement.
"America made them a promise 70 years ago: 'you mine the coal that makes our country strong and we will see to it that you have retirement benefits in your old age,'" Roberts said. "That promise has been kept by Congresses and administrations led by Republicans and Democrats from that day to this one. This Congress and this administration have a responsibility to do so once again."
Legislation is currently ongoing in both the US Senate and House of Representatives that would support retiree health care and pension benefits using an existing appropriation set aside for coal miners' retirement benefits. That legislation received bipartisan support in the Senate Finance Committee last month.
"There is a ready solution to this critical problem," said Roberts, "It is a simple solution, it is paid for and it is bipartisan. When Congress returns to Washington in November, one of its first acts must be to pass this legislation and give these senior citizens peace of mind."
Patriot was created by a spin-off of Peabody's unionized mines in 2007 and later acquired mines that had been operated by Arch Coal. In 2012, the company entered Chapter 11 bankruptcy protection, during which it was relieved of its obligation to pay for retiree benefits. The Patriot VEBA was established as part of that process with payments from Patriot, Peabody and Arch Coal.
Patriot filed again for bankruptcy in 2015 and was split up. Peabody Energy and Arch Coal both filed for bankruptcy in 2016.
Read the article online at: https://www.worldcoal.com/coal/26102016/patriot-retirees-risk-losing-benefits/
You might also like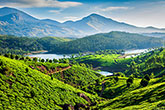 In a push towards eco-friendly coal transportation, Coal India Limited (CIL) has planned a capital investment in 61 first mile connectivity (FMC) projects.