---
The US EPA Region 7 gave conditional approval to the State of Kansas' plan to implement rules for the safe disposal of coal ash from coal-fired power plants on 19 October.
The coal ash disposal rule has set out regulations that safeguard communities from coal ash impoundment failures and prevents groundwater contamination and air emissions from coal ash disposal.
It is intended that the rule will best attain its protections where state partners adopt regulations, as necessary, which are at least as stringent as the federal requirements and submit new or revised solid waste management plans to the EPA for approval.
"We applaud the State of Kansas for their leadership in protecting human health and the environment by ensuring the responsible management of coal ash," commented the EPA Region 7 Acting Administrator, Mark Hague. "Kansas has shown us the importance of integrating these protections into their State Solid Waste Management Plans."
Kansas' solid waste management plan incorporates by reference the federal coal ash disposal regulations. Kansas will use its permit authority to put into practice the requirements governing the disposal of coal ash until regulations are officially adopted in the state.
"The Kansas Department of Health and Environment appreciates EPA's prompt review and approval of our Kansas plan, which is an integral part of our comprehensive compliance monitoring program at all permitted solid waste facilities," stated John Mitchell, Director of KDHE's Division of Environment. "An EPA-approved plan demonstrates to our electric utilities and all interested parties that KDHE's permitting and inspection activities will ensure that coal combustion residuals are properly managed in Kansas."
There are various benefits to an approved solid waste management plan that incorporates the new coal ash requirements, such as:
Improving the ability of coal ash facility owners and operators to comply and to achieve the protections of the rule.
Allowing public participation in decisions that affect coal ash units in their communities.
Signalling EPA's judgment that the state coal ash regulations meet or exceed the minimum federal requirements.
Read the article online at: https://www.worldcoal.com/coal/26102015/kansas-coal-ash-management-plan-receives-epa-approval-3061/
You might also like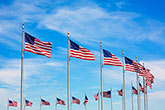 According to a recent release from the EIA, US coal-related CO2 emissions decreased by 68 million t in 2022, while overall US energy-related CO2 emissions increased slightly.