---
Edenville Energy plc, the company developing a coal to power project in south western Tanzania, has announced its unaudited Interim Results for the six months to 30th June 2018.
Key period highlights
Commercial mining and wash plant operation start full production phase with a variety of sized coal products being produced.
From 1 January 2018 to 30 June 2018, 31 169 t of run-of-mine (ROM) coal processed, producing 8808 t of washed coal and 13 775 t of fine coal. Of the 8808 t of washed coal, 4221 t were shipped.
Revenue recognised for the first time.
Revenues from 1 January 2018 to 16 April 2018 are offset against development costs as the mine was being tested to ensure it functioned as intended.
From 17 April 2018 to 30 June 2018, the mine produced 5348 t of washed coal and 7004 t of fine coal. Of the 5348 t of washed coal, 2314 t were sold, resulting in recognised revenue of £59 310.
The company raised £740 000 (before expenses) at 0.35 pence per share in April 2018.
US$455 million Powerline financing by the World Bank was approved, which will provide key infrastructure for the planned power plant.
The MoU with Sinohydro was extended.
Post period highlights
Two year contract for coal supply of 4000 t/month secured.
From 1 July 2018 to 17 September, 20 945 t of ROM coal processed, producing 6186 t of washed coal and 9523 t of fine coal. Of the 6186 t of washed coal, 4947 t were shipped.
Average daily shipments (calculated on a calendar day basis) of coal of 63 t post H1 period, up from 51 t in July 2018 and 23 t for the first half.
Plant upgrade tasks nearing completion.
Jeff Malaihollo, Chairman of Edenville, commented: "Edenville continued to make significant progress in the first half of 2018, with commercial coal production starting in earnest. Throughout the period and more recently we have continued to refine the coal production process and install additional equipment, allowing increased production to satisfy the demand we are seeing.
"With progress also being made on the power plant project following the announcement of the power line infrastructure financing, I believe Edenville is well positioned for the future."
View the full results here.
Read the article online at: https://www.worldcoal.com/coal/26092018/edenville-reports-interim-results/
You might also like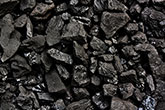 According to a recent release from Rystad Energy, global coal-fired power generation is on track to peak in 2023, as new sources of renewable and low-carbon energy expand rapidly.