Ohio University receives grant to support coal-impacted communities
---
Ohio University has received a US$2 million grant from the Appalachian Regional Commission's Partnerships for Opportunities and Workforce and Economic Revitalization (POWER) program to create a 28-county regional innovation network in Ohio, West Virginia and Kentucky.
The goal of the program is to create 125 new businesses and 1110 jobs and raise US$25 million in company investments from public and private sources over the next six years.
"Throughout Ohio University's 212 year history, we have witnessed the fallout from closures of coal operations, power production facilities and industrial suppliers across this great region. We recognise our responsibility to extend beyond our campuses to engage communities in economic development activities that create jobs and improve lives," said Ohio University President Roderick J. McDavis.
Ohio University's Innovation Center, an incubator for small high-tech businesses, and partners from across the tristate region will work collaboratively on the Leveraging Innovation Gateways and Hubs Toward Sustainability (LIGHTS) program to provide expertise, training and resources to the regional workforce, entrepreneurs, companies and local communities.
The Innovation Center in Athens and the Muskingum County Business Incubator in Zanesville will serve as LIGHTS program hubs, offering facilities, equipment, engineering and design expertise to support a variety of industries, including advanced manufacturing companies.
With the new funding, the Innovation Center plans to expand its outreach events and prototype development services, which include design and small batch manufacturing. The incubator will also broaden the scope of the types of businesses and entrepreneurs it serves to reach non-tech sectors. The grant will allow the Muskingum County Business Incubator to more closely align its efforts with Zane State College's IDEA Lab, a makerspace that features resources such as 3D printers, CNC machines and CAD-based design tools. The Muskingum County Business Incubator helps entrepreneurs conduct market research and commercialize new products.
The LIGHTS program also will support five community 'gateways' to assist the unemployed and underemployed throughout the tristate region. The AthensMakerSpace in Athens, the Appalachian Center for Economic Networks (ACEnet) in Athens and Nelsonville, the Lawrence Economic Development Corporation (LEDC) in South Point, the Somerset Learning Center and Technology Hub in Somerset, and the Shawnee State University in Portsmouth will offer services such as skill building, new product and technology development, entrepreneurial assistance, venture development, business planning, financial management and marketing, as well as access to new facilities and equipment.
In addition to the Innovation Center, Ohio University collaborators on the LIGHTS program include Voinovich School of Leadership and Public Affairs, Center for Entrepreneurship, Small Business Development Center, Procurement Technical Assistance Center, TechGROWTH Ohio, CREATE_space, Russ College of Engineering and Technology, Scripps College of Communication, Heritage College of Osteopathic Medicine, College of Fine Arts and College of Business.
"Ohio University has cultivated a strong innovation ecosystem that has engaged a diverse network of public and private regional partners to advance technology commercialisation, business creation and workforce support," said Joseph Shields, Ohio University Vice President for research and creative activity and dean of the Graduate College. "The new POWER grant will allow us to expand this successful strategy further into Ohio, Kentucky and West Virginia, to better the economic health and future development of these communities."
Read the article online at: https://www.worldcoal.com/coal/26082016/ohio-university-receives-grant-to-support-coal-impacted-communities-2327/
You might also like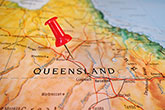 CIMIC Group's minerals processing company, Sedgman, has secured an operations and maintenance contract in the Bowen Basin, Queensland, from Pembroke Resources.