---
Charlie Palmer, Managing Director, Opportune LLP, has commented on the Trump administration's introduction of ACE and its implications for the US coal industry.
"On 19 June 2019, the US Environmental Protection Agency (EPA) issued the final 'Affordable Clean Energy' (ACE) rule to replace the Obama-era Clean Power Plan (CPP), which was suspended by the US Supreme Court after being challenged by 28 Republican-led states. The new ACE rule is the result of a review of the CPP, which was done in response to an Executive Order by President Donald J. Trump to "promote energy independence and economic growth". The ACE rule is seen as a 'win' for struggling coal-fired generating companies who are facing stiff competition from natural gas and renewables, such as wind and solar providers.
"While the new ACE rule is discussed in terms of potential implications for coal, the fundamental design of the legislation puts more control back in the states' control and focuses on emission reductions, which is more in line with the original intent of the Clean Air Act (CAA). The CPP seemed more oriented toward dictating energy policy from a federal mandates point-of-view rather than allowing the market to identify the most effective solutions. In fact, the US Supreme Court had granted a stay in 2016, halting the implementation of the CPP.
"The ACE allows states three years to come up with their own plans to reduce carbon dioxide (CO2) emissions at coal-fired power plants within their own borders by encouraging them to improve their efficiency, according to the EPA. Additionally, the ACE sets guidelines for states to develop performance standards for power plants to boost the amount of power produced relative to the amount of coal burned. "For example," according to the EPA, "states can take a particular source's remaining useful life and other factors into account when establishing a standard of performance for that source."
"Interestingly, the ACE rule omitted an update to the New Source Review ('NSR'), a programme that requires new plants or major upgrades to power plants to obtain environmental permits.
"While the new rule instructs states to reduce emissions, it does not set any targets. The new rule is expected to take effect in 30 days and will most certainly face court challenges from environmental groups that oppose the rule.
"When ACE is fully implemented, the EPA said it expects to see US power sector CO2 emissions fall by as much as 35% below 2005 levels. By contract, the CPP had aimed to slash power plant carbon emissions by 32% by 2030, relative to 2005 levels, with a focus on reducing emissions from coal-fired power plants, as well as increasing the use of renewable energy and energy conservation.
"The Edison Electric Institute (EEI), which represents all U.S. investor-owned electric companies, said that its member companies are collectively already on a path to cut CO2 omissions 50% by 2030 from 2005 levels.
"While it seems clear that the current administration has developed this approach to help support coal-based power production, it seems unlikely that it will save many coal plants from ultimately shutting down. As the costs for renewable energy sources (primarily wind and solar) and storage continue to fall, the economics of older, less efficient coal plants will likely doom them to be permanently shut down eventually. However, the legislation does allow the market to work – so if new technologies can cost-effectively improve coal plant efficiencies and reduce emissions, they can continue to run.
"While the legislation has received much attention and fanfare in the press, the reality is that the actual impact for most companies is likely minimal. The legislation does provide firmer legal footing aligned with the CAA's original intent and allows market-based solutions to work; however, this does not look like the purported savior for the coal industry.
"The larger implication of the changing economics of renewable energy sources, storage and distributed energy resources (DER) is that our energy mix is fundamentally changing. The issues of maintaining grid stability in this changing environment, developing market rules for these new resources, particularly batteries, may be required, and identifying how to meet changing customers' demands for renewable energy and self-managed DER are going to become even more critical issues in the long-term; not how to keep high-cost coal plants operating."
Read the article online at: https://www.worldcoal.com/coal/26072019/charlie-palmer-comments-on-introduction-of-ace/
You might also like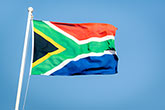 Black Royalty Minerals Koornfontein has signed Bettercoal's letter of commitment.