---
Cloud Peak Energy Inc. has announced the extension of its previously revealed tender offer providing the opportunity for the holders of record as of 17 May 2019 of the Second Lien Senior Secured Notes due 2021 issued by Cloud Peak Energy Resources LLC and Cloud Peak Energy Finance Corp. (the tender offer) to participate as a lender in its US$35 million Superpriority Senior Secured Priming Debtor-in-Possession (DIP) Credit Agreement on a pro rata basis up to such holder's percentage ownership of the outstanding 2021 Notes; and to exchange, or 'roll-up', a principal amount of its 2021 Notes equal to 80% of its commitments as a lender under the DIP Credit Agreement for an equal amount of additional loans under the DIP Credit Agreement.
As a result of a change in the date for the hearing before the United States Bankruptcy Court for the District of Delaware to consider entry of an order approving the relief granted and contemplated in Interim Order (I) Authorising the Debtors to (A) Obtain Postpetition Financing Secured by Senior Priming Liens and (B) Use Cash Collateral, (II) Granting Liens and Providing Superpriority Administrative Expense Status, (III) Granting Adequate Protection, (IV) Modifying the Automatic Stay and (V) Granting Related Relief [Docket No. 106] on a final basis (final DIP Order), the company announced an extension of the expiration date of the tender offer.
The Notice and Subscription Form for Non-Backstop Parties, which contains the terms and conditions of the tender offer for holders of 2021 Notes (other than holders that are existing lenders under the DIP Credit Agreement), is available under the DIP Syndication Material tab at https://cases.primeclerk.com/cloudpeakenergy/. The disclosure herein is subject to and qualified in its entirety by reference to the Notice and Subscription Form for Non-Backstop Parties and documents referred to therein and, in the event of any conflict, the terms of such documents shall control.
None of the company, its Board of Directors, the administrative agent under the DIP Credit Agreement or the information agent is making any recommendation as to whether holders should tender their 2021 Notes in response to the Notice and Subscription Form or otherwise participate in the tender offer, and none of them have authorised any person to make any such recommendation.
Read the article online at: https://www.worldcoal.com/coal/26062019/cloud-peak-extends-previously-announced-tender-offer/
You might also like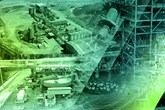 DRA Global has secured the contract for a major design package for Whitehaven Coal's Vickery Extension Project located in New South Wales, Australia.