---
Glencore has submitted an improved irrevocable binding offer (Glencore Offer) to acquire Rio Tinto's 100% interest in Coal & Allied Industries Limited (C&A) for US$2.675 billion cash plus a coal price linked royalty. All cash is payable in full immediately upon completion.
The Glencore Offer is fully funded and subject only to a limited number of regulatory approvals.
Improved offer
Glencore's Offer has been designed to address the points raised in Rio Tinto's announcement dated 20 June 2017 as follows:

Value: Glencore's Offer is at least US$225 million greater than Yancoal's proposal.
Payment timing: The full US$2.675 billion cash consideration is payable in full on completion (no deferred payments).
Regulatory Risk:
The Glencore Offer remains conditional only on approval from China, Korea, Taiwan and Australia. Japanese regulatory approval to acquire C&A has already been obtained.
Glencore believes that there is no legal basis to consider that such approvals will not be obtained.
Demonstrating our confidence in securing all approvals, Glencore's Offer is supported by a US$225 million deposit which will be forfeited if the transaction does not complete as a result of a failure to obtain a regulatory approval. Refer Appendix for further details on regulatory approvals.
Timing mitigation:
Glencore believes that it will obtain all regulatory approvals in a timely manner and that its offer fully compensates Rio Tinto for any potential delays beyond Yancoal's expected completion date as announced by Rio Tinto.

In addition to receiving the earnings up to 1 September 2017 Rio Tinto will receive the greater of;

post tax cashflows of C&A for each month during the period from 1 September 2017 to completion.
US$25 million per month post tax for each month during the period from 1 September 2017 to completion.
This mechanism will also ensure that Rio Tinto will have no significant downside coal price exposure from 1 September 2017 onwards.
Funding.
Glencore's Offer is fully funded and is backed by a fully enforceable guarantee from Glencore Plc.
Glencore has no discretionary right to terminate the deal where funding is not obtained on terms to its satisfaction - if regulatory approvals are obtained then Glencore must complete.
Glencore's Offer therefore provides far greater funding certainty to Rio Tinto shareholders.
Superior proposal
Glencore satisfies the criteria for a "superior proposal": it delivers substantially greater value to Rio Tinto shareholders and low deal completion risk. Rio Tinto must provide Yancoal with the opportunity to present a counter offer. If any such counter offer is determined by the Rio Tinto board to be equally or no less favourable than the competing proposal, then Rio Tinto must accept the Yancoal counter offer.
If successful, Glenore intends to mitigate its overall financial commitment via a sale / monetisation of assets (prioritising its coal portfolio) of no less than US$1.5 billion, including exploring the option of selling down up to 50% of its interest in the C&A mines. In any event, as part of overall Group financial policy, in addition to targeting maximum 2x Net debt/Adjusted EBITDA through the cycle, Glencore's balance sheet will be managed to prevent net debt increasing above December 2016's level of US$15.5 billion, thereby ensuring that our leverage target is comfortably met and financial conservatism maintained.
Glencore's Offer will automatically lapse if it is not declared by Rio Tinto to be a superior proposal by 6pm (BST) on 26 June 2017 and thereafter if a binding SPA has not been executed by 4pm (AEST) on 5 July 2017.
Read the article online at: https://www.worldcoal.com/coal/26062017/glencore-submits-improved-offer-for-ca-shares/
You might also like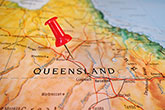 CIMIC Group's minerals processing company, Sedgman, has secured an operations and maintenance contract in the Bowen Basin, Queensland, from Pembroke Resources.