---
The US coal industry faces over two decades of contraction according to the US Energy Information Administration's (EIA) Annual Energy Outlook 2016 (AEO2016) Early Release, as natural gas and renewables eat into its market share – even without the Clean Power Plan (CPP).
With the CPP, however, coal production ends up around 250 million short t lower than without the CPP at around 640 million short t.
US coal-fired power
Implementation of the CPP sees coal-fired generation fall by 32% between 2015 and 2040, according to the AEO2016 Early Release, as natural gas replaces coal in the energy mix. Under the AEO2016's Reference Case – which includes the CPP – coal's share of the energy mix would fall to just 18% from 33% in 2015. Natural gas's share rises to 38% in 2014, while renewables account for 27%.
Even under a No CPP Case, coal's share of the energy mix falls to 2040, ending at 26% compared to 34% for natural gas. It does stay ahead of renewables, however, which account for 23% of the energy mix.
Under both Reference and No CPP Cases, however, little new coal-fired capacity is added, cementing a structural shift away from coal in the US energy industry.
US coal production
As a result, under the Reference Case, US coal production falls from about 870 million short t in 2015 to 830 million short t in 2022 and then to 664 million short t in 2030. In the No CPP Case, coal production rises slightly to 914 million short t to 2030 but then trends lower through to 2040.
"Even without the CPP, near-term coal plant retirements, competitive natural gas prices and renewables expansion continue to limit a recovery in the coal mining industry," the EIA said.
Regionally, the West Region – which includes the Powder River Basin – sees most impact from implementation of the CPP, accounting for 58% of the total decline in production to 2030 as states that are significant users of Western coal see large-scale coal plant retirements.
Appalachian coal production suffers less substantial falls over the forecast period – although that may largely be because the region has already seen a substantial contraction in its coal production. By 2040, Appalachian coal production has become increasingly dependent on exports, which account for 67% of its production.
There is better news for the Interior Region – which includes the Illinois Basin – where coal production actually rises under the No CPP Case as the high-sulfur content of its coal is mitigated by increased use or emissions control equipment at power plants.
Although production drops under the Reference Case, Interior Region production overtakes Appalachian production by 2020 and it remains the second-largest producer behind the Western Region through to 2040.
A bleak outlook
The EIA's forecast echoes comments made by Robert Murray, CEO of Murray Energy, in a recent interview with SNL Energy. Murray recently endorsed Donald Trump for president – but was skeptical of Trump's promises to help bring the coal industry back to its former boom times.
"I don't think it will be a thriving industry ever again," said Murray, who expects the industry to end up about half the size that it was at its peak. "The coal mines cannot come back to where they were – or anywhere near it."
Edited by Jonathan Rowland.
Read the article online at: https://www.worldcoal.com/coal/26052016/eia-sees-two-decades-of-pain-for-us-coal-2016-839/
You might also like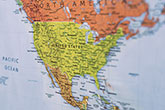 American Resources has announced that it has expanded production at its Carnegie 2 metallurgical carbon mine in Pike County, Kentucky, by adding a second operating section.