---
Arch Coal, Inc. has reported net income of US$106.8 million or US$6.34 per diluted share, in the third quarter of 2019, compared with net income of US$123.2 million, or US$6.10 per diluted share, in the prior year period.
The company had adjusted earnings before interest, taxes, depreciation, depletion, amortisation, accretion on asset retirement obligations, amortisation of sales contracts, and non-operating expenses of US$106.6 million in the third quarter of 2019, which includes a US$1.5 million non-cash mark-to-market loss associated with the company's coal-hedging activities.
Not included in adjusted EBITDA is a US$39 million gain resulting from the settlement of a 1970s-era land dispute. This compares to US$124.9 million of adjusted EBITDA recorded in the third quarter of 2018, which included a US$10.4 million non-cash mark-to-market loss associated with the company's coal-hedging activities. Revenues totalled US$619.5 million for the three months ended 30 September 2019, versus US$633.2 million in the prior-year quarter.
"During the quarter, Arch again exhibited operational excellence and generated strong cash flows across its operating platform despite a pull-back in coking coal prices," said John W. Eaves, Arch's chief executive officer. "Our core Metallurgical segment turned in an excellent cost performance, overcoming elevated costs in the final longwall panel at the Mountain Laurel mine, and our legacy thermal segments generated five times more cash than they expended in capital. In addition, we made significant progress on our ongoing capital return program, investing US$91.4 million to buy back nearly 1.2 million shares, bringing total repurchases since May 2017 to nearly 10 million shares, or approximately 40% of initial shares outstanding."
During the third quarter, Arch returned a total of US$98.4 million to shareholders via buybacks and dividends, and has now returned US$255.3 million through the first nine months of 2019, which is 18% more than during the same period in 2018. All told, Arch has returned US$894.8 million to shareholders since launching its capital return program in May 2017. At quarter-end, Arch had board authorisation to expend an additional US$233.1 million on share buybacks, out of a total authorisation of US$1.05 billion.
"We believe we are in a highly advantageous position to drive long-term, sustainable returns for our shareholders across a wide range of market conditions," Eaves added. "In coming quarters, we expect to improve further on our first-quartile coking coal cost position; continue to generate cash from our thermal assets well in excess of our capital spending requirements; drive forward with the accelerated build-out of our world-class Leer South growth project; and return additional capital to shareholders."
Capital allocation progress and liquidity update
During the third quarter, Arch repurchased 1 170 000 shares of common stock – representing 4.7% of initial shares outstanding – for a total investment of US$91.4 million. In the past 10 quarters, Arch has invested a total of US$816.9 million to buy back 10 million shares.
In addition to the buybacks, the company returned US$7 million to shareholders through its recurring quarterly dividend. In the past 10 quarters, it has returned a total of US$77.9 million to shareholders via dividend payments.
The company ended the quarter with approximately US$465.9 million in liquidity – including US$351.5 million in cash – and a negative net debt (or net cash) position of US$41.5 million.
Arch is also announcing board approval of the next quarterly cash dividend payment of US$0.45 per common share, which is scheduled to be paid on 13 December 2019 to stockholders of record at the close of business on 29 November 2019.
Future dividend declarations and share repurchases will be subject to ongoing board review and authorisation and will be based on a number of factors, including business and market conditions, Arch's future financial performance and other capital priorities.
Reserve acquisition at Leer Mine
In September, the company entered into a definitive agreement to acquire 20 million t of low-cost High-Vol A coking coal reserves directly adjacent to its Leer mine for a purchase price of US$52.5 million. This acquisition, which is expected to close in the 4Q19, will facilitate an increase of nearly 24 million t in the Leer mine plan.
These incremental reserves – located in the same seam as the Leer longwall – are contiguous to Leer's existing reserves and accessible underground by the longwall operation without the expenditure of meaningful incremental capital. The purchase price equates to approximately US$2.50/t, versus an average cash margin at the Leer mine of more than US$65/t year-to-date in 2019. The reserve addition is expected to extend the life of the company's flagship operation to the late 2030s, with the potential for still further extensions thereafter.
Successful resolution of longstanding land dispute
During the quarter, the company recorded a US$39 million gain, stemming from the resolution of a longstanding land dispute with the federal government involving 'preference rights lease applications' (PRLAs) in Northwestern New Mexico that were secured by the company and its joint venture partner in the 1970s.
In the settlement agreement, the company agreed to relinquish the PRLAs to the US Bureau of Land Management (BLM) in exchange for credits that can be used to offset an equivalent amount of federal royalty obligations. The company expects to monetise the vast majority of these credits during the 2020 calendar year.
Read the article online at: https://www.worldcoal.com/coal/25102019/arch-coal-reports-3q19-results/
You might also like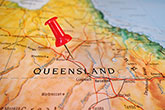 CIMIC Group's minerals processing company, Sedgman, has secured an operations and maintenance contract in the Bowen Basin, Queensland, from Pembroke Resources.