---
Yesterday, US-based coal company Peabody reported its positive second quarter 2018 operating results.
Peabody President and CEO, Glenn Kellow, commented: "Peabody's diversified portfolio continues to generate substantial returns, led by 39% margins from the company's Australian platform, as we capitalise on continued strength in seaborne metallurgical and thermal coal fundamentals."
"During the quarter, Peabody also freed up all remaining cash collateral, reduced debt and returned US$213 million in cash through buybacks and dividends. Peabody continues to generate cash, maintain financial strength and return cash to shareholders as part of a financial approach that is as consistent as it is powerful."
Second Quarter 2018 results
The results demonstrate that revenues for the second quarter increased 4% over the prior year to US$1.31 billion driven by a 20% increase in Australian metallurgical coal and thermal sales volumes, offsetting the impact of lower US volumes and US$48.1 million on unrealised long-dated Newcastle hedge losses as the forward price of seaborne thermal coal sharply increased as of the end of the quarter. Australian metallurgical volumes of the prior year had been impacted by temporarily reduced shipments in Queensland from Cyclone Debbie.
According to Peabody, depreciation, depletion and amortisation rose US$15.6 million over last year; this could primarily be attributed to higher depletion associated with higher Australian and Western volumes. Income from continuing operations, net of income taxes totaled US$120.0 million, an 18% increase over the prior year driven by higher revenues. Net income attributable to common stockholders increased US$133.9 million to US$113.7 million as the prior year was impacted by US$115.1 million of non-cash preferred stock dividends. Diluted earnings per share from continuing operations improved US$1.11 per share to US$0.93 per share primarily due to higher revenue and the prior year impact of non-cash dividends on preferred stock that subsequently converted to common stock.
Second quarter Adjusted EBITDA totalled US$369.6 million, a US$51.8 million increase over the prior year, driven by higher metallurgical sales volumes and continued strength in seaborne pricing.
Peabody's Australian platform continued to produce substantial results, with total Adjusted EBITDA of US$266.1 million contributed in the quarter. Australian Adjusted EBITDA increased US$88.3 million over the prior year as a result of 45% higher metallurgical volumes and further strengthening in seaborne thermal and low-vol PCI pricing. Australian sales volumes totaled 7.9 million t, including 2.9 million t of metallurgical coal sold at an average price of US$143.98/t and 2.9 million t of export thermal coal sold at an average price of US$78.68/t, with the remainder delivered under a long-term domestic contract.
Second quarter Australian thermal coal realised pricing increased 4% to US$53.68/t, with export realised pricing rising 12%, on higher sales and continued high seaborne pricing benefiting spot sales. Australian thermal led the company in Adjusted EBITDA margins of 40% t as higher volumes and elevated pricing mitigated the effects of higher costs associated with temporarily increased overburden ratios at the Wilpinjong Mine. The Australian metallurgical coal segment continued to lead the company in revenues of US$417.5 million, an increase of 45% compared to the prior year, largely due to sustained demand for quality metallurgical coal and healthy seaborne pricing levels.
Peabody generated second quarter operating cash flow of US$335.7 million, while Free Cash Flow totaled US$324.1 million, including the release of US$109.1 million of all remaining cash collateral requirements.
In addition, Peabody received US$34.9 million in Middlemount cash contributions and US$29.6 million in proceeds from a land sale completed in the first quarter. The company invested US$71.9 million in capital expenditures during the quarter.
In conjunction with the term loan amendment in April to reduce pricing and modify terms to provide additional financial and operational flexibility, the company repaid US$46 million of its term loan balance, bringing total gross debt to US$1.40 billion as of 30 June 2018, at the high-end of its targeted long-term debt range.
As part of the company's ongoing shareholder return initiatives, Peabody repurchased nearly US$200 million of common stock in the quarter, and an additional US$25 million since 30 June 2018, bringing total share repurchases to US$575 million under its US$1.0 billion repurchase programme, which began in August 2017. The company has repurchased a total of 15.6 million shares under the programme to date, including 5.4 million since 31 March representing 11% of shares initially outstanding on a fully converted basis.
In addition, during the quarter Peabody entered into an agreement to sell the Millennium mine's interest in certain resources for total cash consideration of approximately US$22 million. Peabody expects to collect approximately US$4 million in July upon completion of the sale, with the remaining US$18 million to be received over the subsequent 12 months.
Read the article online at: https://www.worldcoal.com/coal/25072018/peabody-achieves-positive-second-quarter-results/
You might also like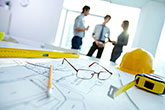 Two large carbon capture projects recently held a groundbreaking ceremony at the Wyoming Integrated Test Center (ITC).