---
Noble Group Ltd. has announced that on 22 June the company's indirect wholly-owned subsidiary, Maylion Pty Ltd. has acquired an additional 52.5% shareholding interest in East Energy Resources Ltd. (EER).
EER is a coal exploration and development company incorporated in Australia and listed on the Australia Securities Exchange (ASX). Prior to the transaction, Maylion held a 40.9% shareholding in EER.
The Additional Shares were issued in satisfaction of a debt owing to the company by EER. The debt was of a face value of approximately AUS$28 million (or approximately US$21 million) and has been fully impaired since 3Q17. On the basis of the foregoing, the consideration paid by the company for the transaction was effectively nil. The consideration was arrived at on a willing buyer-willing seller basis after taking into account, amongst others, the face value and the book value of the outstanding debt as well as the company's desire to consolidate its shareholding interests in EER.
Based on the latest unaudited consolidated financial statements of the company for the three months ended 31 March 2018, the book value and net tangible asset value attributable to the Additional Shares was nil. The market capitalisation of EER is approximately AUS$1.78 million, based on the number of issued shares in the capital of EER prior to the transaction and the volume weighted average price of AUS$0.005 per share of EER as transacted on the ASX on 21 June 2018. On the basis of the foregoing, the open market value attributable to a 52.5% shareholding interest in EER is approximately AUS$0.93 million.
Following the transaction, Maylion's shareholding in EER has increased to 93.4%. EER has also ceased to be an associated company of the company and has become a subsidiary of the company.
The above transaction does not amount to a disclosable transaction for the purposes of Chapter 10 of the listing manual of the Singapore Exchange Securities Trading Ltd.
Read the article online at: https://www.worldcoal.com/coal/25062018/maylion-acquires-further-shareholding-interest-in-east-energy-resources/
You might also like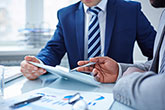 Analysis conducted by Cornwall Insight Australia has revealed that certain coal plants in New South Wales may benefit from delaying their retirement.