Kalnin Ventures announces agreement for fourth Marcellus asset acquisition
Published by Louise Mulhall, Editorial Assistant
World Coal,
---
Kalnin Ventures LLC has announced it has signed a Purchase and Sale Agreement (PSA) on its fourth acquisition of a non-operating portfolio in the northeast portion of the Marcellus Shale, on behalf of its BKV Fund and investor Banpu Pcl.
Banpu Pcl is a Thailand-based coal mining and power-generation company with total assets of approximately US$6.6 billion.
Valued at US$16.25 million, the agreement was executed with Zena Energy LLC, a subsidiary of LSB Industries, Inc., as the seller and is comprised of interests in 34 wells. The asset will generate cash immediately and fits within Kalnin's strategy of acquiring profitable assets.
Other terms of the deal include net production to interest of approximately six million cubic feet per day, 33 BCF of 1P reserves and access to nearly 1000 net contiguous acres in the productive Marcellus Shale area of Wyoming County.
With the addition of this fourth acquisition, Kalnin Ventures will hold an interest in 241 active wells with six additional wells waiting on completion. The transactions provide Kalnin Ventures with net production to interest of more than 50 million ft3 per day.
In less than two years, Kalnin Ventures has executed four transactions and deployed more than US$200 million of equity toward its strategy of building a scalable model of acquiring, managing, and monetising non-operated portfolios.
Kalnin is demonstrating that funds acquiring strategic assets and operating efficiently in an environment with pricing volatility can remain profitable as evidenced by its strong cash flow yields and fund's bottom-line profit.
"Our goal since opening our doors has been to use big data and technology to identify strategic assets and apply our unique approach to managing non-operated assets," said Christopher Kalnin, managing director and founder of Kalnin Ventures LLC. "We continue to seek – and find – attractive opportunities and operating partners. Looking toward the future we will continue to operate in a space where we utilise technology and non-operator management to help improve operator performance and drive attractive risk adjusted returns for our investors."
The acquisition follows Kalnin's transactions with Radler 2000 LP - Tug Hill Marcellus, LLC; Chief Exploration and Development LLC; and Range Resources - Appalachia, LLC, all located in the productive Marcellus Shale.
Read the article online at: https://www.worldcoal.com/coal/25052017/kalnin-ventures-announces-agreement-for-fourth-marcellus-asset-acquisition/
You might also like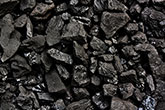 According to a recent release from Rystad Energy, global coal-fired power generation is on track to peak in 2023, as new sources of renewable and low-carbon energy expand rapidly.