---
Teck Resources Limited (TSX: TECK.A and TECK.B, NYSE: TECK) ("Teck") reported profit attributable to shareholders of US$572 million (US$0.99 per share) compared with US$94 million (US$0.16 per share) a year ago. Adjusted profit attributable to shareholders was US$671 million, or US$1.16 per share, compared with US$18 million, or US$0.03 per share in 2016.
"Substantially higher commodity prices had a significant positive effect on our financial results compared with the first quarter of 2016," said Don Lindsay, President and CEO. "We set a monthly sales record in steelmaking coal in March, as we saw an increase in demand following a slow start to the quarter. We are now through the difficult winter weather and are seeing improvements in service levels from our logistics providers putting us in a strong position for the remainder of the year."
Highlights and significant items
Profit attributable to shareholders was US$572 million and EBITDA was US$1.3 billion in the first quarter. Adjusted profit and adjusted EBTIDA were US$671 million and US$1.5 billion, respectively.
Gross profit was US$1.2 billion in the first quarter compared with US$155 million a year ago. Gross profit before depreciation and amortisation was UA$1.5 billion in the first quarter compared with US$464 million in the first quarter of 2016.
Cash flow from operations was US$1.3 billion in the first quarter of 2017 compared with US$373 million a year ago.
The quarterly benchmark price for steelmaking coal for the second quarter of 2017 has yet to be agreed upon due to the impact of Cyclone Debbie on Australian supply. Deliveries to our quarterly priced customers are continuing per contractual commitments. The company expect total sales in the second quarter, including spot sales, to be at least 6.8 million t of steelmaking coal.
Construction progress on the Fort Hills oil sands project has surpassed 83%, with three of the six major project areas turned over to operations; mining, major site infrastructure and ore preparation. On 15 April, 2017, primary extraction became the fourth major area turned over to operations. The project remains on track to produce first oil in late 2017.
It has been reported that annual zinc concentrate treatment charges have been agreed to at US$172/t without any price participation, a reduction of approximately US$100/ t from 2016 contract terms and represents the lowest treatment charges in history at current prices.
In March 2017, we repurchased US$1.0 billion principal amount of our outstanding notes by way of cash tender offer, reducing the balance of our outstanding notes to US$5.1 billion. We recorded a CAN$178 million pre-tax loss on this transaction, including CAN$61 million related to the value of the call option on the 2021 notes.
Liquidity remains strong at over US$4.7 billion inclusive of US$625 million in cash at 24 April, 2017 and US$3.0 billion of undrawn, committed credit facilities. As a result of our recent debt repurchase, we now only have US$122 million of debt due before 2021.
Read the article online at: https://www.worldcoal.com/coal/25042017/teck-reports-1q17-results/
You might also like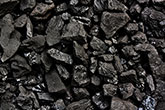 According to a recent release from Rystad Energy, global coal-fired power generation is on track to peak in 2023, as new sources of renewable and low-carbon energy expand rapidly.