---
South32 has reported its latest quarterly report and as of 31 March 2016 the company's estimate net cash position was US$18 million.
The company has indicated that it is well positioned to achieve FY16 production guidance for all its operations and remains on track to reduce controllable costs by US$300 million in FY16.
Restructuring at Worsley Alumina, South Africa Manganese and the Australia Manganese mining operation is largely complete. Restructuring at Cerro Matoso and Illawarra metallurgical coal is expected to be completed in the June 2016 quarter.
"We continue to strengthen our balance sheet by focusing on value, not volume. We are making great progress on our cost-out program across all operations and have continued to generate cash despite volatile commodity markets. We have successfully completed the Appin Area 9 project at Illawarra metallurgical coal and are close to completing the PC02 project at GEMCO. Both will be delivered below budget." Graham Kerr, South32 CEO commented.
The recommencement of longwall mining at Dendrobium and completion of the Appin Area 9 project resulted in a 35% increase in metallurgical coal production in the March 2016 quarter. The Appin Area 9 project was completed 33% below budget and ahead of schedule. The Premium Concentrate Ore Project (PC02) at GEMCO is 98% complete and will be commissioned in the June 2016 quarter.
South32's US$134 million reduction in net debt recorded in the quarter was achieved despite a US$30 million foreign exchange rate related increase in finance lease liabilities, which rose to US$621 million (US$595 million as at 31 December 2015), and one-off redundancy and restructuring payments5 of approximately US$23 million.
The company's exploration expenditure for the nine months ended March 2016 totalled US$9 million, of which US$3 million will be capitalised. Exploration activities were conducted at South32's existing operations and were focussed on metallurgical coal and silver in Australia, and nickel in Colombia.
Coal production update
South Africa Energy Coal saleable production declined by 7% (or 1.7 million t) to 24.1 million t in the nine months ended March 2016. Lower production resulted from the planned closure of the opencast mine at Khutala, and a reduction in contractor activity at the Wolvekrans Middelburg Complex, consistent with the company's focus on value over volume. Underground development at Khutala contributed to a 5% reduction in production for the quarter.
FY16 saleable production guidance remains unchanged at 31.95 million t (16.65 million t domestic, 15.30 million t export).
Illawarra metallurgical coal total saleable production decreased by 11% (or 701 kt) to 5.8 million t in the nine months ended March 2016 due to encountering challenging geological conditions in the first half of FY16 at the Appin and Dendrobium mines and three planned longwall moves were completed during the period. A 35% increase in metallurgical coal production in the March 2016 quarter was underpinned by the recommencement of longwall mining at Dendrobium and the ramp-up of the new Appin Area 9 longwall following project completion ahead of schedule and below budget.
The final cost of the Appin Area 9 project is expected to be US$565 million, representing a 33% saving on the original budget. The West Cliff coal mine has now been closed. As previously revised, FY16 coal production is expected to be 8.25 million t (metallurgical coal 6.9 million t, energy coal 1.35 million t).
Edited from press release by Harleigh Hobbs
Read the article online at: https://www.worldcoal.com/coal/25042016/south32-focusing-on-value-not-volume-653/
You might also like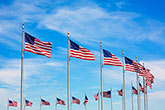 According to a recent release from the EIA, US coal-related CO2 emissions decreased by 68 million t in 2022, while overall US energy-related CO2 emissions increased slightly.