---
Mechel PAO, a leading Russian mining and steel group, announces financial results for FY18.
Mechel PAO's CEO Oleg Korzhov commented: "The Group finished the year 2018 with a year-on-year 5% increase in revenue and 9% increase in profit attributable to equity shareholders of Mechel PAO. EBITDA went down by 7% year-on-year.
"The revenue growth was due to positive price dynamics in steel and steelmaking commodity markets. EBITDA went down year-on-year because of a decline in the mining division's product sale volumes due to railcar shortages in the second half of 2018 and the corresponding shift in the division's focus to overcome the underrun of resource preparation for future mining. This decision enabled us to decrease accumulated product stocks and increase stripping works, which will have positive effect in the future. The negative impact of the decline in shipment volumes was partly made up by the favourable market situation, which enabled us to sell metallurgical coal at average prices exceeding levels of 2017.
"I would like to note another important event – by early 2019 we successfully refinanced our one-billion-dollar syndicated loan, which yielded extra finance income to the Group. Also, in 2018 our lenders wrote off 17.5 billion rubles in fines and penalties, which reduced our debt and had a positive impact on our profit for this period, which grew year-on-year even as we take into account the major negative effect from the ruble's depreciation."
Mechel PAO's Chief Financial Officer Nelli Galeeva commented: "Consolidated EBITDA in 2018 amounted to 75.7 billion rubles, which is 7% less than in 2017. Profit attributable to equity shareholders of Mechel PAO grew by 9% year-on-year, due to increase in revenue as well as finance income from the write-off of fines and penalties, which resulted from our fulfilling the conditions of our debt's restructuring by Russian state-owned banks, and which totaled 17.5 billion rubles, as well as 13 billion rubles from restructuring the pre-export syndicated loan.
"Our finance expenses went down by 5.6 billion rubles, or 12%, year-on-year due to decrease of the Bank of Russia key interest rate as well as the Group's efforts to restructure debt and decrease debt costs. In 2018, our operating cash flow went up by 4.8 billion rubles to reach 68.1 billion, which is sufficient to ensure the Group's key operational needs and fulfilling our loan obligations in full.
"In mining segment, revenue from sales to third parties in 2018 amounted to 96.9 billion rubles, which is 3% less than in 2017 (100.1 billion rubles). This effect is due to the decrease in coal product sale volumes that was partially made up for by the growth of both global and domestic prices. The division's operating profit's decline by 32% and EBITDA's 26% decrease year-on-year was largely due to the slump in sales volume while production costs went up as we significantly increased stripping volumes necessary to restore and step up production."
"The favourable global trend of growing prices for our steel segment's products continued its positive impact on the division's results. This trend led to a 9% increase in revenue from third-party sales in this reporting period. In 2018 the segment profit attributable to equity shareholders of Mechel PAO amounted to 693 million rubles, as compared to 2017 recorded loss of 4.5 billion rubles."
Mining Segment Mechel Mining Management OOO's CEO Pavel Shtark noted: "In the past year, the division focused on overcome the underrun of resource preparation for mining in order to restore our production and sales volumes. Stripping works on all the Group's coalmining assets went up by 25% year-on-year and more than by one and a half at Korshunov Mining Plant. We achieved this due to the technical upgrade programme as well as bringing in contractors.
"Several of the division's assets corrected their plans and decreased mining in late 2018 and early 2019 due to massive accumulated undistributed stock as a consequence of limitations in railcars supply. On one hand, it led to a decline in mining, but on the other enabled us to unload storages and optimize production and equipment repair costs, which are traditionally high in winter due to extremely low temperatures. "This year the division's assets will continue to renew their mining fleet. The contractors we have brought in to work at our assets also increase the number of machines involved in mining works. Considering the major work we have done last year to prepare reserves for mining, we expect our output to grow this year. The persistently high prices on the mining division's products will also help us improve our financial results."
Read the article online at: https://www.worldcoal.com/coal/25032019/mechel-shares-fy18-financial-results/
You might also like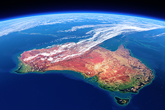 Simon Nicholas overviews a new report by IEEFA India and JMK Research and Analytics, which demonstrates why Australian metallurgical coal miners should not get overexcited by the outlook for exports to the subcontinent.