Norway asked to reject calls to ban coal investment
---
The World Coal Association (WCA) has appealed to Norway to provide global leadership in meeting the challenges of economic development, energy poverty and climate change, by rejecting calls to ban coal investments.
WCA CEO, Milton Catelin, commented: "Suspending or banning investments in coal, when coal is critical to addressing global energy poverty and when significant investments are being made to promote a sustainable future for coal, runs counter to Norway's commitment to addressing poverty eradication and economic development."
Speaking before Norway's Finance and Economic Affairs Committee, Catelin explained how the Norwegian sovereign wealth fund's proposal to divest its coal assets could have serious consequences for developing countries.
Global energy access
"For many countries worldwide, coal will be the cornerstone of their energy systems. Coal is an affordable, accessible and reliable source of power. Many developing countries have significant coal reserves and they need to use their own natural resources to develop their economies. When 1.3 billion people worldwide do not have access to electricity, the priority must be how we can achieve global energy access as quickly and as cleanly as possible.
"Banning investment in coal assets will do nothing to reduce demand for coal but will reduce investment in companies serious about addressing its environmental impacts and may lead to investment by companies less interested in pursuing cleaner coal technologies," he added.
Cleaner coal technologies
The Government Pension Fund includes coal companies such as Peabody Energy, Shenhua Group, CONSOL Energy, BHP Billiton, Glencore and Anglo American who actively invest in cleaner coal technologies, such as carbon capture use and storage.
"As a major oil and gas producer, Norway has already benefited from fossil fuels and is taking action to reduce emissions from its own energy sector, not least as a global pioneer in CCS through the Sleipner project.
Role of coal
"We call on Norway to demonstrate global leadership by not turning its back on the role coal plays in development. Divestment is not the answer to the global challenges we face. 21st Century coal technologies provide a positive technology pathway for treating energy poverty, economic development and global climate objectives as integrated priorities. We need to work together to ensure that the 1.3 billion people currently without electricity are provided with clean, affordable energy as quickly as possible," Catelin concluded.
Adapted from press release by Katie Woodward
Read the article online at: https://www.worldcoal.com/coal/25022014/wca_asks_norway_to_reject_calls_to_ban_coal_investment_563/
You might also like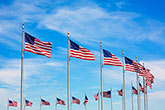 According to a recent release from the EIA, US coal-related CO2 emissions decreased by 68 million t in 2022, while overall US energy-related CO2 emissions increased slightly.