Attila's Kodiak Mining Co. announces metallurgical coal expansion
---
Attila Resources Limited announced on Monday that Kodiak Mining Company, a 70% owned subsidiary, has entered into a lease agreement and an option agreement to acquire additional coal leases within the Gurnee Property at its Kodiak metallurgical coal project in Alabama, US.
The lease includes a low cost option to acquire the Upper Thompson coal seam, a low cost coal lease on Gholson and Clarke coal seems (all within Attila's Gurnee Property), with the potential to add production to Attila's planned 2 million tpa starter operation from the Coke and Atkins seams, also at the Gurnee site. All acquisitions are strategically located within 2 – 2.5 km from Attila's coal plant.
Significant milestone
Attila's executive director, Evan Cranston commented "The acquisition of Project X (comprising the Gholson and Clarke coal seams) and the option over the Upper Thompson lease is a significant milestone for Attila as it progresses towards production. In addition to expanding the company's potential production profile, the acquisitions provide critical access to coal seams in adjacent properties, previously considered sterilised. More importantly, the company now has access to all of the major hard coking coal seams in the Cahaba Basin. Attila is progressing discussions with other lease holders in the area with a view to further expanding its footprint and increasing its share of the 500 million t of coal estimated to remain in the basin."
Cahaba Basin
The Cahaba Basin has a long and established history of coal production, with six mineable coal seams of metallurgical coal. The coal is proven to be high volatile, low-sulfur, low-ash, superior fluidity premium hard metallurgical coal.
Attila's rail siding provides the project useful access to existing infrastructure. The heavy gauge rail runs to the Port of Mobile, Alabama.
Adapted from press release by Katie Woodward
Read the article online at: https://www.worldcoal.com/coal/24092013/attila_kodiak_mining_company_announces_coking_coal_expansion_71/
You might also like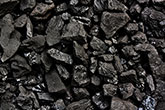 Canyon Coal is constructing a new coal mine in Hendrina, Mpumalanga, South Africa, with production is expected to start in 2H23.