---
Mechel PAO has announced improved financial results for 1H17.
Mechel PAO's Chief Executive Officer Oleg Korzhov commented:
"The company's 1H17 results demonstrated a substantial improvement year-on-year. This became possible due to a positive dynamics in the metallurgical coal market, significant diversification of our steel facilities' products and an increase in the share of high value-added products — rails, beams and special steel. The company made every effort to efficiently use opportunities presented by favourable market conditions to improve its financial results and free cash flow. The net profit figure was largely driven by the currency denominated debt revaluation depending on currency exchange rates fluctuations.
We also made significant progress in the repair of our technological equipment and made increases to our machinery fleet by acquiring new vehicles, lease financing and contractors outsourcing. Over the last six months, we made major repairs of our production facilities at our steel and mining segments, acquired and put into operation new trucks, excavators and other mining machinery. Capital investment in 1H2017 increased by more than twofold and reached 5.4 billion rubles. More than several dozen of vehicles are planned to arrive at our mining facilities by the end of the year. Considering the specifics of mining, the results of these efforts will be reflected in our future operating results."
Mining segment
Mechel Mining Management OOO's Chief Executive Officer Pavel Shtark noted:
"The coking coal market's volatility, which we observed late last year and early this year, remained in the second quarter. April began with a hike in prices for high-quality hard metallurgical coal concentrate from around US$150/t to over US$300/t after tropical storm Debbie seriously damaged the railroads used for transportation of coal mined in Australia's Queensland to ports. These damages had briefly cut down coal exports from this region to international markets, creating a supply shortage. By mid-May, as local infrastructure recovered, coal prices went back to the level prior to the force majeure and remained there until the end of the quarter. In the third quarter, coal prices again began to grow and currently spot prices for hard metallurical coal are nearly at the level of US$200 per tonne.
Due to uncertain spot market situation, negotiations between Australian mining companies and Japanese steelmakers regarding the 2Q17 contract prices for hard metallurgical coal had dragged out and ultimately resulted in a transfer to a new price system linked to spot indices. The 'benchmark' for hard metallurgical coal was replaced by a 'reference rate' calculated as an average spot index over the period a month before the supply period.
The division took the advantage from the favourable market situation early in this quarter and increase metallurgical coal exports to Asia-Pacific Region. We increased mining volumes by 4% quarter-on-quarter. Sales of coking coal concentrate also increased by 4%. Metallurgical coal concentrate exports in 2Q17 went up by over 20% quarter-on-quarter, and we nearly quadrupled our exports of Elga coal. Nevertheless, average commodity prices in 2Q17 were lower than in 1Q17, that led to a decrease in revenue and EBITDA quarter-on-quarter."
Read the article online at: https://www.worldcoal.com/coal/24082017/mechel-reports-1h17-financial-results/
You might also like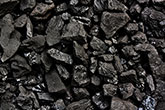 According to a recent release from Rystad Energy, global coal-fired power generation is on track to peak in 2023, as new sources of renewable and low-carbon energy expand rapidly.