---
Reuters
is reporting that India's thermal coal imports rose by over 14% in 2Q18 from a year earlier.
Imports rose to 43.4 million t during the three months ended June 30, up from 37.9 million t a year ago, according to data from American Fuels & Natural Resources, a Dubai-based trader of coal from the US which tracks shipments around the region.
India has therefore recorded its highest quarterly import tally in two years; this as well as higher consumption in China are believed to have contributed to the strong recovery in benchmark Australian coal prices this year.
India's first-half imports are 81.9 million t, up 13% from the 72.3 million t imported over the same period in 2017.
"Users of petcoke switching over to coal due to a ban in some regions, regulations being contemplated in others, and logistical bottlenecks are driving coal demand in India," Vasudev Pamnani, a senior coal trader from American Fuels, told Reuters.
"Any additional demand will be addressed by imports, and India will support pricing."
Indonesia provided over three-fifths of total supplies during the latest quarter, while South Africa delivered over a fifth, according to vessel arrival data tracked by American Fuels. US coal made up about 9%.
Adani Enterprises, India's largest coal trader, accounted for over 14% of all imports, purchasing about 6.23 million t during the period. The Tata Group imported 2.16 million t of coal, while Swiss Singapore, part of the Aditya Birla Group, shipped in 2.21 million t and JSW Group brought in 2.14 million t.
The Mundra port in Gujarat brought in the most coal shipments, and accounted for about 13.6% of all imports, according to American Fuels. Krishnapatnam in Andhra Pradesh took 11.5%, while Kandla, also in Gujarat, handled about 9.3% of all imports.
Read the article online at: https://www.worldcoal.com/coal/24072018/indian-coal-imports-rose-by-over-14-in-2q18/
You might also like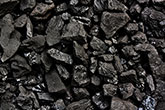 According to a recent release from Rystad Energy, global coal-fired power generation is on track to peak in 2023, as new sources of renewable and low-carbon energy expand rapidly.