European Investment Bank will limit funding of coal-fired power plants
---
The European Investment Bank (EIB), the EU's main lending arm, is the latest high profile multilateral financial institution to declare it will reduce funding of coal-fired power plants.
Following the recent announcement from the World Bank that the financial body would only provide financing to coal-fired power projects in "rare circumstances", the EIB will now not provide funding to coal-fired power plants unless they emit less than 550 g of CO2/kWh.
The move from the EIB comes as the body looks to help the EU reduce pollution and meet its climate targets.
The World Bank's announcement follows discussions between US President Barak Obama and World Bank President Jim Yong Kim, amid some claims that the moves from such financial institutions are part of what is being seen as a so called "war on coal". President Obama has previously called on multilateral banks to limit investing in coal projects.
Mihai Tanasescu, EIB vice president responsible for energy lending, said in a statement, "Adoption of the new lending criteria represents and important step forward in the European Investment Bank's commitment to energy investment that supports EU policy and reflects the investment challenges currently facing the energy sector."
The EU lender also said it could potentially further tighten the emissions standard in the future, to ensure that its lending criteria remains in line with EU climate policy, while also looking to create jobs across Europe.
Gas favoured over coal, at least for the moment
Since the start of 2007, the EIB has loaned almost €11 billion to fossil fuel-fired power plants, though most of this funding has been invested in gas projects, rather than coal.
In a statement, the EIB said, "Gas is expected to remain a transition fuel to a low carbon energy system."
While gas may be seen as a transitional fuel, the EIB is likely to reinforce support for investment in renewable energy.
Günther Oettinger, European Commissioner for Energy said, "Significant long-term investment across Europe is essential to achieve our energy and climate targets and maintain a technological lead."
"The EIB plays a valuable role in financing public and private sector investment in energy infrastructure and supporting projects that contribute to EU energy policy goals."
Impact
The majority of the EIB's financing is directed at EU member states; however, the bank also works with 150 countries outside the bloc, on development projects.
As the new emissions performance standards hit plans for new coal-fired power plants, countries that previously relied on funding of coal-fired projects are likely to be negatively impacted.
German concern
According to observers of the EIB meeting, at which the emissions limits for lending were agreed, Germany's director on the EIB board urged the bank to continue funding coal-fired power projects.
Germany relies on coal and lignite for around 45% of the country's power generation, as it speeds up the shutdown of nuclear power plants in the aftermath of the 2011 Fukushima nuclear crisis in Japan.
Further reductions
The 550 g of CO2/kWh could be further reduced, could put pressure on both relatively clean coal-fired power plants and existing gas-fired power plants.
Ingrid Holmes, of environmental think tank E3G said in a statement, "With several [EIB] directors pushing for 450 g of CO2/kWh at the meeting, I'd expect to see [emissions performance standards] tightened further over the next 12 months, as the politics of the EU's broader approach to 2030 emissions targets is settled."
One potential way coal-fired power plants could reduce emissions, and thereby receive funding from the EIB, would be by mixing coal with biomass, or utilising existing clean coal technologies.
Edited from various sources by Samuel Dodson
Read the article online at: https://www.worldcoal.com/coal/24072013/coal_fired_power_projects_lose_funding_280/
You might also like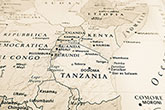 Edenville Energy Plc has provided an update on its Rukwa Coal Project in Tanzania.