Coal - 24 May 2017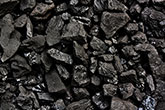 The company plan to start the reclamation work on their new coal lease over the coming months.
Australia's mining and mining services sectors stand to benefit from the proposed Peru-Australia Free Trade Agreement.
EPA Administrator Scott Pruitt recently met with the Congressional Coal Caucus and carried with him the message from President Donald Trump that the war on coal is over.