---
Arch Coal, Inc. yesterday reported net income of US$72.7 million, or US$3.91 per diluted share, in the first quarter of 2019, compared with net income of US$60 million, or US$2.74 per diluted share, in the prior-year period. The company earned adjusted earnings before interest, taxes, depreciation, depletion, amortisation, accretion on asset retirement obligations, and non-operating expenses (adjusted EBITDA) of US$107.3 million in the first quarter of 2019, which includes a US$13 million non-cash mark-to-market gain associated with the company's coal-hedging activities. This compares to US$104.9 million of adjusted EBITDA recorded in the first quarter of 2018. Revenues totalled US$555.2 million for the three months ended 31 March 2019, vs US$575.3 million in the prior-year quarter.
"Arch is out of the gates in excellent fashion in 2019 with yet another strong operating performance, a robust level of capital returned to shareholders, and significant progress in the development of our next world-class metallurgical coal mine," said John W. Eaves, Arch's CEO.
"During the first quarter, we captured record margins from our metallurgical coal portfolio, exhibited solid cost control in our Metallurgical segment during a lighter-than-ratable shipping quarter, and overcame flood-related rail service disruptions at our Powder River Basin operations. In addition, we returned US$86 million to shareholders under our capital return programme, bringing the total returned since the programme's inception to US$726 million. All told, Arch has now bought back nearly one third of our initial shares outstanding."
In keeping with its strong and ongoing capital return progress, the Arch board authorised an additional US$300 million of expenditures for share buybacks, bringing the total authorisation since the programme's launch to US$1.05 billion.
With this increase, Arch had US$388 million remaining under its existing authorisation at 31 March 2019.
"Given our outlook for strong and continued free cash generation through the balance of the year, Arch expects to be in excellent position to drive ahead with our capital return programme while simultaneously laying a powerful foundation for future volume and earnings growth at the new Leer South mine," Eaves said.
Capital allocation progress and liquidity update
During the first quarter, Arch repurchased 872 000 shares of common stock, representing 3.5% of initial shares outstanding, at a total investment of US$78.3 million. In the past eight quarters, Arch has invested a total of US$662.1 million to buy back 8.1 million shares, which has served to lower the corporation's outstanding share count from 25 million to 16.9 million.
In addition to the buybacks, Arch returned US$7.8 million to shareholders through its recurring quarterly dividend, bringing total capital returned to US$86 million for the quarter just ended. The US$86 million returned to shareholders during the first quarter represented an 11% increase over the quarterly average achieved in 2018, even with the expenditure of roughly US$18 million on the development of Leer South. Since launching the capital return programme in May 2017,
Arch has returned a total of US$725.6 million to shareholders via buybacks and dividends.
"In the quarter just ended, Arch continued to demonstrate the substantial, cash-generating capabilities of its assets by returning US$86 million to shareholders, while at the same time making excellent progress in the development of a second world-class longwall mine on our Leer reserve base," said John T. Drexler, Arch's Chief Financial Officer.
"Additionally, Arch continues to maintain its industry-leading balance sheet and strong liquidity position."
Arch ended the quarter with approximately US$490 million in liquidity – including US$383 million in cash – and a net cash position of US$65 million. "We believe Arch has a unique and compelling value proposition – one that combines the industry's strongest balance sheet with its most promising growth story," Drexler said.
As the year progresses, Arch expects its cash generation to be further bolstered by the conversion to cash of a significant percentage of the US$52 million tax benefit recognised in 2018.
Arch is also announcing board approval of the next quarterly cash dividend payment of US$0.45 per common share, which is scheduled to be paid on 14 June 2019 to stockholders of record at the close of business on 31 May 2019.
Future dividend declarations and share repurchases will be subject to ongoing board review and authorisation and will be based on a number of factors, including business and market conditions, Arch's future financial performance and other capital priorities.
Operational results
"Our metallurgical coal operations performed exceptionally well during the quarter as we captured record per-tonne realisations on metallurgical coal sales, delivered a solid cost performance and achieved record margins, even with the anticipated, lower-than-ratable shipments," said Paul A. Lang, Arch's President and Chief Operating Officer.
"This strong performance more than offset lower volumes in both our Powder River Basin and Colorado operations, where we were adversely affected by widespread rail outages stemming from historic flooding in the Midwest in February and March."
As anticipated, the Metallurgical segment turned in what Arch expects to be its lowest shipping quarter of the year due to an accelerated shipping schedule in the fourth quarter of 2018, the seasonal closure of Great Lakes shipping channels, and scheduled longwall moves at both the Leer and Mountain Laurel mines.
The average per tonne realisation on metallurgical coal sales increased 2% vs the already strong levels achieved in the fourth quarter of 2018, while per tonne cash costs declined 10% to US$67.27. While higher than the guidance range for the full year, metallurgical coal costs were appreciably lower than initially forecast due in part to higher-than-anticipated shipping levels. The segment's average cash margin increased 9% to a record US$50.95/t.
Looking ahead, Arch's second quarter metallurgical coal sales volumes are likely to be roughly 10% higher than those experienced in the first quarter, with moves once again scheduled at both of the segment's longwall mines.
"We remain comfortable with our full year guidance for both volume and costs, and expect a very strong performance from our Metallurgical segment in the second half of the year," Lang said.
Looking ahead, Arch expects flood-related rail disruptions to persist for most of the second quarter, which is historically the lowest-volume quarter of the year. As a result, Arch expects second quarter volumes to come in below first quarter levels, which will also pressure operating costs. Despite these second quarter impacts, Arch remains comfortable with its full year thermal coal volume guidance, as well as its cash cost guidance of US$10.70/t to US$11.00/t in the Powder River Basin.
In the Other Thermal segment, volumes declined 28% vs 4Q18 due to lower shipments at the West Elk mine related to timing issues and the aforementioned flood-related rail disruptions, as well as short-term geologic variability at Coal-Mac. Those lower volumes translated into a 23% increase in the segment's average cash cost per tonne and a compressed cash margin of US$3.30/t.
Looking ahead, Arch expects significantly improved results in subsequent quarters and still anticipates its 2019 cash cost per tonne sold to be between US$29.00/t and US$33.00/t.
Read the article online at: https://www.worldcoal.com/coal/24042019/arch-coal-reports-1q19-results/
You might also like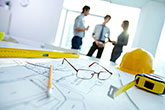 Two large carbon capture projects recently held a groundbreaking ceremony at the Wyoming Integrated Test Center (ITC).