---
Noble Group Ltd has warned it is expecting a net loss for 4Q15 (ending 31 December 2015) and full year ending 31 December 2015 (FY2015) of approximately US$1.2 billion for 4Q15.
The company has blamed falling coal prices as the cause of this predicted loss.
According to the company, since September 2015 a number of factors have contributed to the lowering of long-term consensus prices for coal and other commodities. First, long end crude prices have fallen by almost 40% over a very short period of time. Crude, besides being the benchmark for the energy sector, is also a key driver of the cost curves for coal miners via their consumption of fuel. In addition, the Paris COP21 agreement raises the probability of future substitution away from coal. The combination of these factors, combined with a growing concern about weaker economic growth globally and especially in China has had a knock on effect on consensus estimates of future coal prices.
Noble has therefore indicated that while it is not the company's base case scenario, there is a potential scenario, where coal prices will remain at these lower levels for an extended period and the company believe it is therefore prudent to reflect this view in the assumptions upon which its valuations are based.
A majority of these adjustments relate to a change in the basis of determining its "anchor" coal price, which Noble use for projecting the value of contracts that extend beyond years for which observable market data exists. The company's management has determined that it is appropriate to adopt a conservative price of US$55/t for thermal coal, to ensure that the coal portfolio will be covered against a possible scenario of "lower prices for longer". This pricing is US$14/t below the average market consensus price. A similar process has been undertaken for metallurgical coal.
These Adjustments are non-cash items and have no impact on the company's cash position or cash flows.
The above adjustments and various additional reserves results in a significant increase in the effective discount rate to 20% across the company's portfolio of net fair value gains on commodity and other derivative financial instruments.
Noble expects to report positive cash flow from operations again in 4Q15, generating a cumulative total of approximately US$650 million for the last six months of 2015 (excluding a US$55 million increase in cash balances with futures brokers not immediately available for use). Debt, net of cash and readily marketable inventories, at year-end has further declined, by US$248 million from the end of September 2015, to US$2.26 billion before the receipt of US$750 million from the sale of Noble Agri. The cash balance as at 31 December 2015 stood at a record US$1.95 billion.
The Group continues to focus on ensuring ample access to liquidity, supported by the structurally lower commodity prices that are being seen, and expects to deliver US$1 billion in further liquidity by March 2016 (including Noble Agri proceeds).
Edited from press release by Harleigh Hobbs
Read the article online at: https://www.worldcoal.com/coal/24022016/noble-warnsus12-billion-loss-due-to-coal-slide-296/
You might also like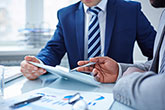 Analysis conducted by Cornwall Insight Australia has revealed that certain coal plants in New South Wales may benefit from delaying their retirement.