---
New World Resources Plc has released its audited financial results for the twelve months of 2015.
FY2015 financial results
Revenues totalled €630 million, down 7% compared to the previous year.
Metallurgical coal average realised price was 6% higher than 2014 at €90/t and thermal coal average realised price was €50/t, down 7% compared to the twelve months of 2014.
Cash mining unit costs were €66/t, down 1% on 7% lower production.
EBITDA was €4 million, whereas in FY2104 it was €11 million.
Non-cash gain came in at €67 million on fair value revaluation of mandatory convertible notes, net debt was €298 million and total cash finished at €86 million as of 31 December 2015.
FY2015 Operational results
The company's safety metrics LTIFR2 was 5.63, whereas it totalled 8.18 in FY2014.
Coal production reached 8 million t, down 7% and coal sales of 8 million t were down 4%.
Coal sales mix of 53% metallurgical coal and 47% thermal coal.
CAPEX was €34 million, down 42% compared to the previous year
Coal inventory finished at 742 kt – up 11% y/y.
Outlook
Gareth Penny, Executive Chairman commented: "Throughout 2015, NWR has had to manage its way through a very difficult market environment, characterised by a worldwide decline in the price of coking and thermal coal, and, in our region, by an over-supply of aggressively priced thermal coal. International coking and thermal coal prices have fallen continuously over the past four years in the wake of slower global industrial output."
"Against this backdrop, we were obliged to maintain our focus on reducing operational and overhead costs throughout 2015. Our cost of sales were managed down by 9% while our selling and administrative expenses fell by 12% and 11% respectively. Our total headcount fell by 6% over the course of the year, and our CAPEX was down 42%, and within our target range, at €34 million. Our cash mining unit costs in 2015 were €66/t, against €67/t in 2014."
Taking into consideration entering a low price environment and the possibility that it will continue further, Penny indicated the company's key prioirties for 2016 will be "ensuring that the Group has sufficient liquidity to finance operations on an ongoing basis. The availability of funds will influence strategic decision-making in respect of the current portfolio of assets, as well as outlays for CAPEX or development projects, such as Debiensko."
Penny continued: "As flagged in our announcement on 18 December 2015, the Group has commenced a detailed strategic review of its operations. Management's preliminary conclusion is that, absent a significant and near-term increase in coal prices, the Group will need to reduce costs yet further across its entire portfolio and to secure substantial additional liquidity. Also, while a number of the Group's mines clearly have potential, some do not. Therefore, as part of the strategic review process, the Group is evaluating its options for those low-potential mines."
The group has begun ongoing discussions with certain key stakeholders and the Czech Government on moving forward, focusing on focused on securing a viable business for the group, with a sustainable portfolio of cash-generative mines; a capital structure appropriate to allow that portfolio to operate as a going concern through the anticipated extended period of low coal prices; and clarity for employees.
Penny concluded: "NWR is facing exceptional challenges. With no sign of an upturn in global coal prices, the company has been obliged to review all options as it seeks a way to ensure a commercially viable hard coal mining business. This will entail optimisation of our mining assets and might, absent of any stakeholder support, lead to the closure of some mines and a reduction in our workforce, something that will be difficult, to say the least, for everyone involved. But I am confident that the company and all of its stakeholders will work together to find a solution that will result in a sustainable business for OKD for the future."
Edited from press release by Harleigh Hobbs
Read the article online at: https://www.worldcoal.com/coal/24022016/new-world-resources-2015-results-298/
You might also like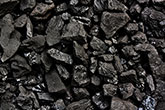 According to a recent release from Rystad Energy, global coal-fired power generation is on track to peak in 2023, as new sources of renewable and low-carbon energy expand rapidly.