US Congressman Palmer speaks out for coal miners in Alabama
---
US Congressman Gary Palmer (R-AL) has shared a video detailing the stories of Alabama coal miners who have been affected by the Environmental Protection Agency's (EPA) overregulation policy.
"If fully implemented the Environmental Protection Agency's regulations will have negligible, if any, positive impact on the environment, but they will have a substantial and detrimental impact to the economy and jobs," said Palmer.
"Moreover these regulations are resulting in higher household energy costs that are especially hard on low-income families and senior citizen households. The EPA should do what I have done – take an opportunity to meet these coal miners and hear their stories about how regulations have impacted their lives and livelihood. The EPA would learn that these are real people with families, not statistics that don't matter. But what do statistics show? They show that because of rising energy costs, 37% of vulnerable, low-income households went without medical or dental care, 34% did not fill a prescription or took less than their full dose of prescribed medication, 24% went without food at least once a day and 19% became sick because their home was too cold. The EPA may view these coal miners and their families as collateral damage in the pursuit of their agenda, but we cannot sit back and accept this. We must stand up for the victims of the EPA's overreaching and scientifically questionable policies."
To view the video, click here.
Read the article online at: https://www.worldcoal.com/coal/23062016/us-congressman-palmer-speaks-out-for-coal-miners-in-alabama-1013/
You might also like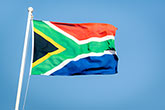 Black Royalty Minerals Koornfontein has signed Bettercoal's letter of commitment.