---
The US National Mining Association (NMA) has accused the White House Council of Economic Advisors of "political malpractice" over a report that criticises the current structure of federal coal leasing programme.
According to the White House report, the current coal leasing programme is "structured in a way that misaligns incentives going back decades."
As a result, the US coal market has been distorted by an "artificially low price for most federal coal and unnecessarily low government revenue from the leasing programme."
According to the NMA, however, the report simply highlights the "collaboration between the Obama administration and extreme environmental interests" and "demonstrates the White House working overtime to advance more job crushing and market distorting policies."
In January the US Department of the Interior froze the granting of coal leases on federal land and announced it would begin a review of the leasing programme.
"There is no legitimate rationale for freezing coal leases and raising royalty rates on federal coal leases that are already valued above market," said the NMA. "Discouraging production from federal lands and from further investment in this valuable energy resource will put at risk American's most reliable, abundant and affordable source of energy."
Edited by Jonathan Rowland.
Read the article online at: https://www.worldcoal.com/coal/23062016/nma-hits-back-at-white-house-coal-report-2016-1017/
You might also like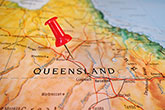 CIMIC Group's minerals processing company, Sedgman, has secured an operations and maintenance contract in the Bowen Basin, Queensland, from Pembroke Resources.