---
Geo Energy Resources Ltd, an integrated Indonesian coal mining group, has amended its long-term Life of Mine (LOM) coal purchase agreement with ECTP to supply more 4200 GAR thermal coal for the entire lifespan of Geo Energy's wholly-owned Sungai Danau Jaya (SDJ) coal mine, subjected to the terms of the agreement.
Under the terms of the LOM agreement, the group will supply 4 million t of coal till 31 January 2017 and 7 million t of coal from 1 February to 31 December 2017.
Thermal coal of 4200 GAR is to be delivered from Geo Energy's SDJ coal mine.
ECTP will increase the prepayment from US$20 million to US$40 million, further strengthening Geo Energy's cash flow and financial position.
Geo Energy intends to set aside 1 million tpy of coal for Indonesia's Domestic Market Obligation to cope with rising demand for coal in the country. On 16 December 2106, the group will complete an acquisition of a 98.73% stake in Tanah Bumbu Resources (TBR) and add 44.4 million t of 4200 GAR coal to reserves. As a result of improving demand combined with improvement in coal prices (as compared with year 2015), the group has targeted to increase its annual coal production and sales to 10 million t by 2017 subject to the start of TBR production.
Tung Kum Hon, CEO Geo Energy, said: "The revised LOM agreement with ECTP has once again proved our group's capabilities to deliver high-quality coal to our customers in an efficient and low cost manner. Our group would like to express our appreciation and gratitude towards ECTP for their unwavering support and is hopeful of securing more of such contracts with ECTP once the TBR coal mine can commence production. While our group is focused on scaling up our model of low cost coal production, ECTP's international network is able to efficiently map demand in countries like China and Indonesia etc. Therefore, our partnership should continue to blossom and bear fruit in an environment of rising demand and improved coal prices over last year. The sales of 7 million t of coal to ECTP starting from February to December 2017 is expected to yield our Group more than US$270 million in revenue next year based on the current Indonesian Coal Index (ICI) price for 4200 GAR coal of approximately US$40/t."
Kum Hon continued: "Following our shareholders' approval at the EGM, our group will look forward to kick-starting production at TBR coal mine as soon as the acquisition can be completed and would make a further announcement in due course. As our group aims to become one of Indonesia's top coal producers, we would continue to seek out acquisition opportunities in the region to replenish our coal reserves and to enhance shareholder value. Barring any unforeseen circumstances, our group expects to maintain profitability going forward."
Read the article online at: https://www.worldcoal.com/coal/22122016/geo-energy-signs-new-lom-coal-purchase-agreement-with-ectp/
You might also like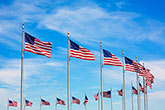 According to a recent release from the EIA, US coal-related CO2 emissions decreased by 68 million t in 2022, while overall US energy-related CO2 emissions increased slightly.