PROOF Engineers expands into South-East Asia market to help improve operational efficiencies and road safety
Published by Sarah Smith, Assistant Editor
World Coal,
---
PROOF Engineers has expanded into the South-East Asian market to deliver cutting-edge road condition monitoring techniques and haul road design to help coal mines increase operational efficiencies and improve road safety.
The Australian-based global company Proof Engineers has implemented two of its products and programs; the Road Condition Monitor and the Haul Road Development, across three coal mines sites in Kalimantan. These proven technologies have delivered real-time data on road conditions to help the mines in Kalimantan prioritise maintenance works. They've also helped the mines manage uncontrolled emissions and improve operational efficiencies.
Proof Engineers specialise in haul road engineering and innovative technology to improve productivity and profitability for the mining and civil industries. The company's Engineering and Technologies Manager, Jordan Handel, said, "Indonesian mines are very large operations with high labour demands, and management have welcomed our technology and systems that offer significant opportunities to improve their productivity."
"What Proof Engineers has been able to do is provide recommendations on investing in technology to help them build roads that are safer, more sustainable and require less maintenance."
The Road Condition Monitor is an innovative system that collects data in real-time on road conditions and analyses the information to stream it back to the mine site. The onboard vehicle monitoring system's advanced sensors map out the road quality, which is displayed in colour code, from green signifying good quality of sections of the road, to red highlighting the areas that need urgent maintenance. Mine site operators that use Proof Engineers' Road Condition Monitor are given a clear picture of road conditions and use the information it gathers to prioritise road maintenance, increase operational efficiencies and lower the cost per t hauled.
Following on from the success of the Road Condition Monitor at the mine sites, Proof Engineers implemented its Haul Road Development Program to audit roads. Mr Handel said the mines approach to road maintenance was inconsistent before Proof Engineers implemented its cutting-edge technologies.
"With growing pressure on mines to save costs and improve performance, operators are looking at the efficiency of truck haulage, which accounts for a significant proportion of the total operating costs of a mine," Mr Handel said.
"Our systems have not only helped to increase efficiencies, but they've made the roads safer and taken the guess work out of maintenance."
The biggest challenge the Proof Engineers team overcame was the significant amount of seasonal rain that falls in Kalimantan. However, having done work in similar climates they have perfected their services to a point where they're recognised as proven performers in the mining industry.
Proof Engineers is a Queensland based global company that delivers haul road engineering and performance monitoring on a global scale. The team has a broad range of skill sets from practical, hands-on site personnel to research and design engineers, with experience in the civil and mining industries as contractors and consultants.
Read the article online at: https://www.worldcoal.com/coal/22112019/proof-engineers-expands-into-south-east-asia-market-to-help-improve-operational-efficiencies-and-road-safety/
You might also like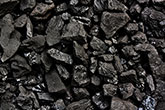 According to a recent release from Rystad Energy, global coal-fired power generation is on track to peak in 2023, as new sources of renewable and low-carbon energy expand rapidly.