---
As miners drill and blast deeper and further afield to take advantage of demand for coal, wear problems are arising from rocky and wet material recovered from new, extended and reopened mines.
Sometimes even high-grade material is inextricably mixed with higher levels of mud, overburden and aggressive rock that wears through steel chutes, clogs materials handling systems and causes loads to hang-up in the trays of trucks offloading the material.
"As coal prices have risen, and mines have reopened sometimes after being mothballed for years, we are getting more and more inquiries for smooth flowliner materials," says engineering plastics specialist Cut To Size.
"Operations and production staff are seeking materials that can help assist product flow and avoid blockages and the OH&S risks and downtime that go with them. Delays of hours or days can cost big bucks," says Laurie Green, Managing Director of Cut To Size Plastics.
Working with miners, Cut To Size is custom engineering tough plastics formulated specifically for the mining industry and the minerals and challenges it faces. The new plastics are based on the globally proven Wearex™ UHMWPE for the toughest wear prevention and flow jobs, complemented where suitable with high density polyethylene (HDPE). HDPE is often used as geotextile protective liners that promote flow while stopping clogging and waste dropping to the ground where waste has to be laboriously cleared and reprocessed.
Both plastics are finding applications in static and mobile plant, including as liners in trucks, bins and chutes where wear and energy consumption are issues, and where companies wish to eliminate OH&S hazards involved in clearing dense and heavy potential blockages.
"Often the combined use of Wearex and HDPE provides the best combination of wear-resistance and cost-efficiency," says Green, but Cut To Size is putting special effort into advanced UHMWPE formulations for the most intractable loads.
"It is certainly not one size fits all. The process of engineering plastic selection and formulation is a scientifically demanding business in which we rely on our own expertise supported by some of the world's leading suppliers of product, including Licharz, Gehr and Beck WefaPress.
"One of the big problems is the variability of throughput. Good operators can account for specific moisture content or rock content coming down the line or going on the trucks, but the material coming through may not be consistent. One lot will be wetter than the next, the next lot will have more rock and so on. So they have to address the problem holistically, and this sometimes involves lining chute systems and truck trays with materials that give high slip performance right across the spectrum."
Green says that, in addition to advanced UHMWPE formulations, HDPE materials can provide cost-efficient solutions to some mining issues. They have excellent impact strength and can be easily formed and machined to tray and bin liner applications using conventional equipment. Frequently used as geotextile and protective liners, HDPE is available in a range of sheet sizes.
Wearex, meanwhile, as a member of the UHMWPE family, has the highest abrasion resistance of any thermoplastic polymer. When used as a wear liner, UHMWPE will not cake or stick to metal. It also offers excellent noise abatement in material handling applications.
It is the highest quality PE available, engineered and custom-formulated for tough jobs and a wide range of applications such as handling coal, minerals and aggregates. UHMWPE high-density polyethylene resin has a molecular weight range of 3 - 6 million, compared to 300 000 - 500 000 for high molecular weight (HMW) resins. That difference is what ensures that this material is strong enough to withstand abrasion and impact better than lower level products.
Installation expertise
Cut To Size can machine liners to size and shape for individual user needs. Fasteners are the best way to secure UHMW to metal. The UHMW must be allowed to expand or float. Large flat head fasteners must be used. Fastener shaft holes in UHMW must be over-sized to allow for sheet expansion and contraction.
"We also take into account the fact that changes in moisture and particle size affect the product's flowability. These materials stick to the hopper walls and will negatively affect productivity. Operating costs are increased and the manual methods employed of dislodging hold-ups increase OHS risks. Traditional steel surfaces also become rough and corroded over time, compounding the problems and increasing the loss in productivity.
Cut To Size works closely with individual clients utilising a team of technically qualified staff to offer a full material selection and installation service.
"Cut To Size has broad experience – extending over multiple industries for decades – in engineering plastics to suit wear prevention applications, so we can complement product from globally recognised suppliers, with local expertise," says Green.
Read the article online at: https://www.worldcoal.com/coal/22082018/cut-to-size-assists-product-flow-at-coal-mines/
You might also like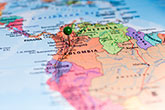 Benjamin Hill has entered into a nonbinding letter of intent with Aion to acquire interest in a Colombia coal project.