The World Bank will limit financing of coal-fired power plants.
---
In a 39 page document, first seen and reported on by Reuters, the World Bank sets out plans to limit the financing the financial body provides to coal-fired power plants. As the World Bank looks to address the impact of climate change, it will now only provide coal-fired power plants with financing in "rare circumstances."
News of the World Bank's plans comes shortly after US President, Barack Obama, announced a series of climate measures, in what some in the coal industry perceived as a so called 'war on coal.' In these measures, the president announced the US would stop investing in coal projects overseas, while calling on multilateral banks to do the same.
In the document, the World Bank said it hoped to "help clients identify alternatives to coal power as they make transitions toward sustainable energy."
World Bank President, Jim Yong Kim, has continually stressed the need to mitigate the impacts of climate change since he first became president of the global body one year ago. However, despite this stated intent, the World Bank has continued to finance coal-fired power plants, providing coal power generation projects with an estimated £5 billion in financing.
This financing now looks as though it will come to an end, however. The document seen by Reuters states that the World Bank will no longer provide financial support for new coal power generation projects, "except in rare circumstances where there are no feasible alternatives available to meet basic energy needs and other sources of financing are absent."
A draft of the strategy, titled "
Toward a Sustainable Energy Future for All: Directions for the World Bank Group's Energy Sector,"
is set to be circulated to all World Bank board members in advance of a July meeting.
Edited from various sources by Samuel Dodson
Read the article online at: https://www.worldcoal.com/coal/22072013/world_bank_limits_funding_of_coal_fired_power_plants_276/
You might also like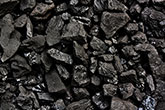 Canyon Coal is constructing a new coal mine in Hendrina, Mpumalanga, South Africa, with production is expected to start in 2H23.