Coking coal market climate allows JSW to continue investments
Published by John Williams, Editorial Assistant
World Coal,
---
The JSW Group closed Q1 2019 with a net profit of PLN 409.8 million, 28.5% higher than in the preceding quarter. In the first three months of this year the Group produced 2.4 t of coking coal, or nearly 4% more than Q4 2018, and 0.8 mt of coke, signifying an over 5% decrease compared to the previous quarter.
"Due to the lower production of semi-soft coal as a result of the tremor in the Knurów-Szczyglowice mine and limited external deliveries, we have made a decision on periodic slight reduction of coke production," explained Daniel Ozon, president of the JSW management board, "this did not affect in any way the fulfillment of the agreed delivery levels; it only affected inventories, which are kept at a level required for smooth fulfillment of contracts."
In the period in question the average coking coal price increased by 8% reaching PLN 711.11/t. The average coke price, in turn, grew 4.7%, reaching PLN 1173.60/t. In the first three months of 2019 revenues on the sales of coke and hydrocarbons reached PLN 1.1 billion. Revenues on coal sales to external customers, in turn, were 9% higher and amounted to PLN 1.3 billion. JSW Group's EBITDA, net of non-recurring events, in Q1 stood at PLN 740.1 million, up by nearly 66% compared to last quarter.
One should note the expenditures associated with the investments made in the JSW Group. In Q1, PLN 637.1 million was spent – 114% more than in the previous quarter. "We are continuing a number of investment projects related, among others, to the modernisation of the coal preparation plants in the Budryk and Knurów-Szczyglowice mines. We work on innovations and improving efficiency but we mainly focus on projects increasing our resource base" said Tomasz Sledz, JSW vice president for technical matters.
As it appears from the latest market forecasts, global steel production this year will amount to approx. 900 million t, down by approx. 2.5% compared to last year. The demand for this raw material will increase 1.3% compared to the year before. Projections for Europe provide for an increase by 0.3%.
The coke market, in particular in Europe, is characterised by higher stability due to the high degree of integration of coking plants with steel mills and deliveries performed above all under long-term contracts with the limited proneness of European consumers to change their supplier radically and suddenly. Coke consumption results directly from the level of steel production in the blast furnace process, which maintained at a good and stable level.
Read the article online at: https://www.worldcoal.com/coal/22052019/coking-coal-market-climate-allows-jsw-to-continue-investments/
You might also like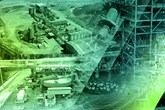 DRA Global has secured the contract for a major design package for Whitehaven Coal's Vickery Extension Project located in New South Wales, Australia.