---
The Queensland Resources Council projects record coal royalties of AUS$3.7 billion this financial year, which will pay for the Palaszczuk Government's extra infrastructure spending across the State.
QRC Chief Executive Ian Macfarlane said the projection of AUS$3.7 billion – a AUS$536 million increase on the Government's pre-Christmas estimate – would allow it to increase infrastructure spending by AUS$1.4 billion to AUS$11.5 billion, and a total of AUS$45 billion in infrastructure over four years.
"Projects like Convention Centre expansion in Cairns, the North Queensland Stadium in Townsville, the M1 in southeast Queensland will be built and funded by coal," Macfarlane said.
Macfarlane said the increased projections was due to the strong international demand for metallurgical coal and the stable prices for both metallurgical and thermal coal from Queensland.
"This result would make 2017 - 2018 a record 12 months for coal royalties in Queensland. The previous record was AUS$3.4 billion in 2016 - 2017," he said.
"What does AUS$3.7 billion in coal royalties mean for Queenslanders? It means their Government has AUS$740 to spend on each of the 5 million Queenslanders.
"The increase in royalties of more than AUS$500 million is the alone is equivalent to the wages for more than 7000 teachers or 7000 nurses, who are so crucial for our health and education systems across the State.
"It is fitting the Government is currently meeting in the Mackay region, which is traditionally the biggest contributor to coal royalties. We anticipate the royalties from the region could exceed AUS$2.3 billion.
"Before Christmas, the Palaszczuk Government confirmed a AUS$414 million increase in royalties this financial year. QRC now expects the Government will reap another AUS$536 million more – or an extra AUS$950 million – this financial year. These increases in royalties give the Palaszczuk Government the opportunity to invest more in Government services and cover almost all of extra AUS$1.4 billion the plan to spend on infrastructure across Queensland in 2017 - 2018.
"In term of the Budget bottom line, the increase means forecast net operating surplus will be now in excess of AUS$1 billion."
Macfarlane said the role of Aurizon cutting train services to move coal through the Central Queensland Coal Network to export ports was extremely damaging for the industry, the Queensland economy and the State Budget to be delivered on 12 June, wiping up to AUS$500 million off the Government's royalty expectations.
"The only dark cloud on the horizon for the industry and the Government is Aurizon. It's maintenance changes in the Central Queensland Coal Network, by Aurizon's own admission, will stop the movement of up to 20 million t of coal each year," he said.
Background
In December, the Palaszczuk Government's 2017 - 2018 Mid-Year Fiscal and Economic Review (MYEFR) projected coal royalties would be AUS$3.4 billion based on prices assumption for hard coking (metallurgical) coal of US$161/t, semi-soft (metallurgical) coal at US$129/t and thermal coal at US$83/t.
Based on price trends over the year to date, QRC's projects are based price assumptions for hard coking (metallurgical) coal of US$180/t, semi-soft (metallurgical) coal at US$127/t and thermal coal at US$97/t.
In MYEFR, the Palaszczuk Government projected a net operating surplus of AUS$485 million for 2017.
Read the article online at: https://www.worldcoal.com/coal/22052018/record-coal-royalties-set-to-increase-infrastructure-spending-predicts-qrc/
You might also like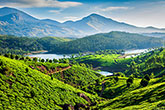 In a push towards eco-friendly coal transportation, Coal India Limited (CIL) has planned a capital investment in 61 first mile connectivity (FMC) projects.