---
Vale S.A. has reported it has had a strong operational performance in 4Q15 and 2015 with annual and quarterly production records in iron ore, pellets, nickel, copper, cobalt and gold. However, coal production was 15% lower than in 2014, reaching 7.3 million t.
The company has indicated that reduced production was a result of the stoppage of Inegra Coal and Isaac Plains mine, which were placed in care and maintenance in 2Q14 and 3Q14 respective.
Coal production in 4Q15 totalled 1.6 million t, 23% and 31% lower than in 3Q15 and 4Q14, respectively, as a result of a longwall move at Carborough Downs and a short stoppage at the coal handling and processing plant in Moatize.
At Vale's Australian operations, production amounted to 2.4 million t in 2015, 36% lower than in 2014, due to the stoppage of both the Inegra Coal and the Isaac Plains mines in 2014.
Production at the Carborough Downs mine was 2.4 million t in 2015, 28% higher than in 2o14. Vale indicated this was due to the geological impact on the productivity if the longwall operation in 2014. Production totaled to 370 000 t in 4Q15, 49% and 35% lower than in 3Q15 and 4Q14 respectively due to the longwall move in 4Q15.
At Vale's Moatize operations, production was 4.9 million t in 2015, in line with 2014. Production of metallurgical coal increased by 8.9%, while production of thermal coal decreased by 12.6%. The share of metallurgical coal reached 72% in 2015.
Moatize production was 1.214 million t in 4Q15, 108 000 t lower than in 3Q15. According to Vale, this is due to the lower physical availability of the plant. Operational performance was affected by preventive and corrective interventions in the coal-handling and processing plant, as well as tie-ins with Moatize II. Moatize II is currently under commissioning with completion of cargo testing expected for March 2016.
Raw coal availability has also been reduced as a result of the revised mine plan, due to fire on two excavators in June and July 2015, which have already been replaced.
The upgrade of the whole brownfield section of the railway, connecting the Moatize site to the Nacala-à-Velha maritime terminal, was completed by the end of 2015 with four shipments delivered as of January 2016.
Edited from press release by Harleigh Hobbs
Read the article online at: https://www.worldcoal.com/coal/22022016/vale-coal-production-15-percent-lower-than-in-2014-285/
You might also like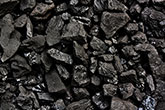 Canyon Coal is constructing a new coal mine in Hendrina, Mpumalanga, South Africa, with production is expected to start in 2H23.