---
A coalition of state officials and more than 150 other organisations have presented opening arguments against the US Environmental Protection Agency's Clean Power Plan (CPP) in the US Court of Appeals for the DC Circuit. Led by the state attorney generals of West Virginia and Texas, the coalition briefs challenge the legality of the CPP.
"The bipartisan coalition's filing demonstrates in details EPA's efforts to transform itself into a central energy planning authority," West Virginia Attorney General, Patrick Morrisey, said. "This rule, which exceeds EPA's authority and sidesteps Congress, must be stopped."
Two weeks ago the US Supreme Court stayed implementation of the plan until the Court of Appeals makes its ruling, expected over the summer.
"EPA's far-reaching actions are literally unprecedented, which is undoubtedly one of the major reasons why the US Supreme Court issues its own unprecedented stay last week," Morrisey continued.
US Chamber of Commerce, which is one of many organisations joining the lawsuit and lead petitioner in a coalition of 16 national trade associations that have lined up against the regulations, welcomed the start of the legal challenge, saying it was "confident in our case".
"The sheer number and diversity of challengers in this case is itself a powerful statement against EPA's overreach," continued Karen Harbert, president and CEO of the chamber's Institute for 21st Century Energy, in a press statement. "Not only is the rule unlawful, it's also bad policy," arguing that it threatens a key part of the US's competitive advantage: a diverse energy mix.
"Our energy diversity has contributed to a renaissance of US manufacturing, helping to generate much-needed jobs and significant investments and revenue," Harbert concluded.
Oral arguments are scheduled to take place 2 - 3 June with a judgement delivered thereafter. Whatever the outcome, there is likely to be an appeal to the Supreme Court - adding extra importance to the naming of a replacement for Supreme Court Justice Antonin Scalia, who died last week.
Scalia's death leaves the court's liberal and conservative wings evenly divided, giving any successor a decisive role in deciding cases, such as the challenge to the CPP, where the court would be expected to decide down ideological lines.
Edited by Jonathan Rowland
Read the article online at: https://www.worldcoal.com/coal/22022016/challenge-to-cpp-kicks-off-in-dc-court-280/
You might also like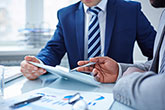 Analysis conducted by Cornwall Insight Australia has revealed that certain coal plants in New South Wales may benefit from delaying their retirement.